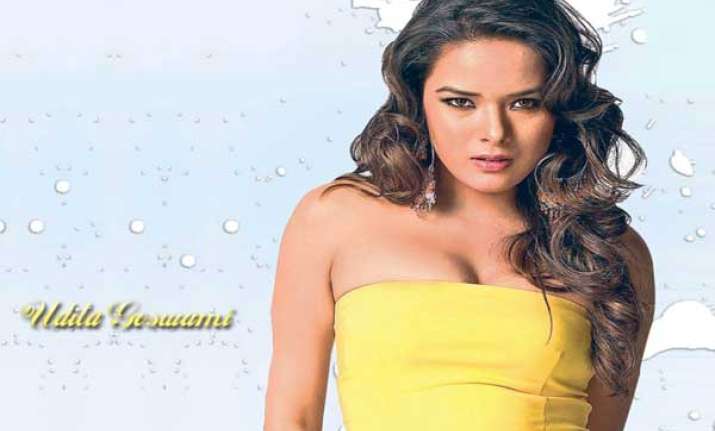 New Delhi, Feb 22: Model-turned-actress Udita Goswami says she would not rule out going for Botox treatment when required, in order to maintain her youthful looks.
The newly married actress, 29, who has appeared in films like 'Paap' and 'Zeher', said she hasn't used any cosmetic procedure to enhance her beauty but won't shy away from it when the time is right.
"I haven't used such products as yet but yes I am definitely going to use it and I am not saying this because I am endorsing it but after thinking how much good it can do, I definitely want to go for it and want to send it to my mother," Udita said at an event here to promote the new beauty product Juvederm Refine, from makers of Botox.  
Addressing the taboos associated with Botox procedures, Goswami said, "The key is to go to the right doctor, have a good product on your face and have someone do the correct thing."
Goswami also said that Botox is not only a beauty enhancing product as she narrated the story of a close friend who uses it every six months to get relief from severe migraine.
She refuted any allegations of negative impact on her image by promoting such a product, saying, "When I feel I need it I will definitely go for it."
She added that she is not bothered about what people would say.
The 29-year-old confessed that she had her own doubts and misconceptions about the product before having a brain-storming session with the makers of it.  
"My first question to them was how safe was the product and secondly what if someone gets it done and they are not okay with it then what, how expensive was it.
I was asking them questions which I would ask the doctors if I was going for it myself."
The actress tied the knot with Bollywood director Mohit Suri on January 29. She was last seen in the film "Diary of a Butterfly" in 2012.