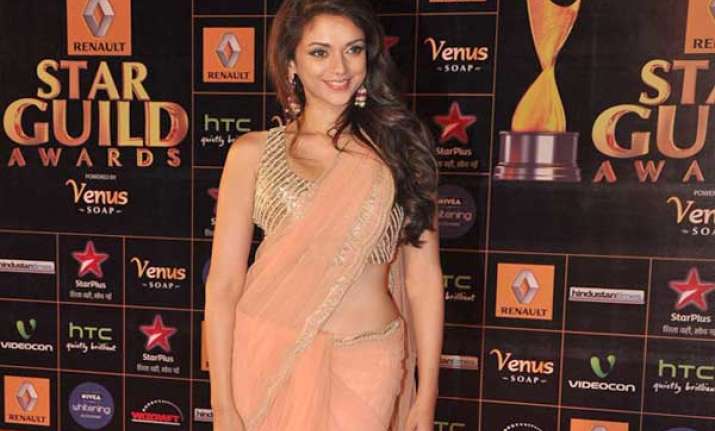 Mumbai, Feb 22:Actress Aditi Rao Hydari says she has learnt to take failures in her stride in Bollywood and is keen on playing lead roles to get the "wholesome" experience as a protagonist on the screen.
"Whether it is a ten minute part or half an hour thing, I think you have to do it with as much love and hard work and enjoy as you can. I want to be a heroine because you get to live a journey when you are a heroine. When you play a supporting role, you get to play only one aspect of that life", Aditi told PTI.
The actress, who happens to be the cousin of actor
Aamir Khan
's wife Kiran Rao, says the film industry is a difficult place where struggle is inherent.
Aditi made her debut with Delhi 6. She shot to fame for her role in her very next film Yeh Saali Zindagi.
"The industry is a difficult place to be in. It is not at all rosy. There are judgements being made. I don't like bad publicity but that is part and parcel of it. However, I am grateful for whatever I have got from the industry. I came from Delhi and did not know anyone here. So for me it is all good. And I am happy", the actress said.
Aditi, who made waves for her roles in Imtiaz Ali's Rockstar, Goldie Behl's London Paris New York and Bhatt camp's Murder 3, says the actors' fraternity always craves for attention.
"I think the volume of acceptance is changing. At the beginning when I did Yeh Saali Hai Zindagi, I got a lot of love which is ever increasing. As actors, we want more people to love and appreciate us. We want more fans....As films are a mass medium if more people love your work it is better", she said.
Aditi said she loved being the actress as this career exhilarates her.
"It is so much fun...live a life, sing and dance. For me, this is magic...I love it...I don't look at it as burden", she said.
Aditi feels struggle is inherent in Bollywood. "At every stage, you feel there is struggle but then you also feel grateful.
I have been here for more than three years. Considering how many people want to be part of this magical world and how difficult it is, I am grateful to have got opportunity to be here and work in films.
I did struggle but I have got work also", Aditi said.
She says the endearment from all, including her fans, is what helps her overcoming the pulls and pressure of her career.
"We do have problems like we can't be with family and friends all the time. Everything is not glamorous. There's glamour but that is from outside. Even though there is too much work, it feels good as you get so much love and respect in return," she said.
Aditi will be seen next opposite Akshay Kumar for the first time in Anthony D'Souza's upcoming potboiler Naam Hai Boss.
"I can't talk much about it. It is a male-dominated film and I am the only girl in it", she added.