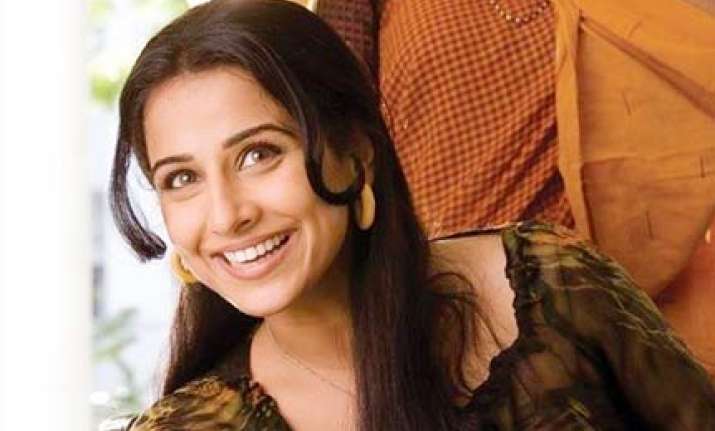 Bollywood actor Vidya Balan is in terrible pain as she has injured her shoulder very badly, reports the Mumbai newspaper DNA.  
Vidya was having shoulder problems for the past two months and finally could not bear the pain as it kept on increasing.  
The actor was hospitalised Monday evening and several tests were carried out by the doctors to figure what's wrong with her shoulders.
It is emerging that Vidya has strained her shoulder muscles and nerves very badly and the nerve pull is restricting her hand movement completely. She has been put on physiotherapy treatment for her shoulder.
The report quoting a source says, "Vidya was feeling a lingering pain on her shoulders for quite some time but suddenly the pain just kept on increasing. One day when Vidya literally couldn't move her shoulder and her body movements became restricted due to it, she immediately consulted her doctors. Vidya was travelling quite a bit for her movie No One Killed Jessica directed by Rajkumar Gupta and travelling just increased the stress and the pain. She was first shooting in New Delhi and then she travelled to Kolkata where she had a gruelling work schedule. She was pushing herself really hard and was ignoring the symptoms for quite a while."
The report quoting the source says, "She has been kept on a strict physiotherapy module and has been advised to travel safe and avoid lifting any heavy utensils or even bags for that matter. She will have to continuously report to the hospital for her treatment which also means that her entire packed schedule will have to be reworked to suit her physiotherapy timings. But there's no two ways about it as Vidya can't afford to risk her shoulder as she might even have to undergo an operation if she cheats on her treatment. She has a fantastic year ahead of her too with some good films in her kitty."
Vidya told DNA, "It is true that I have a shoulder injury and I am now taking treatment for it. How my shoulder got injured, I don't know. And all the hectic travelling that I had to do for six weeks aggravated the muscle pull. I had ignored it for a long time but now I can't afford to, so I started the treatment. I am better now."