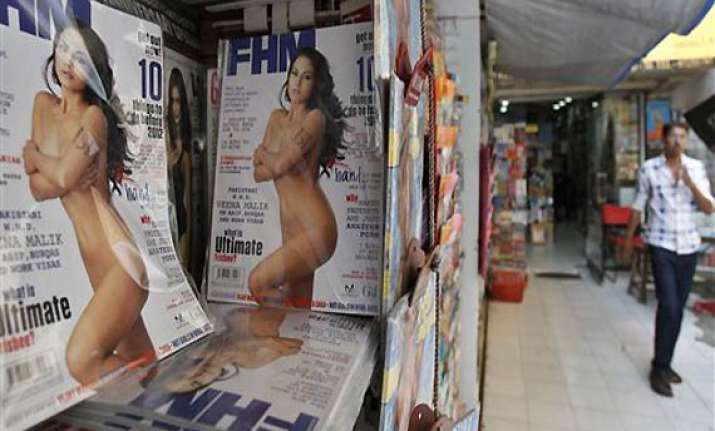 London, Dec 7: Pakistani actress and model Veena Malik's father has disowned her and demanded that she be punished, after nude photos of her appeared on the cover of a men's magazine.

Malik has denied modeling for the magazine FHM and has insisted that the pictures were fake.

But her father Malik Mohammad Aslam has made it clear in an emotional outburst that he is not impressed with the situation.

He has also demanded that she make a promise not to visit India once the scandal is over.

"I have disowned her," the Mirror quoted him as saying.

"I have severed all ties with her and I don't want her to have any share in whatever meagre assets I have until she is cleared of the controversy and pledges not to visit India again," he said.

He went on to suggest that he hoped his daughter would be punished if found guilty of stripping off for the racy images "so that no other woman would think of doing such thing".

"I can ignore if she disobeys me but I cannot tolerate anything against my country and my faith," he added.