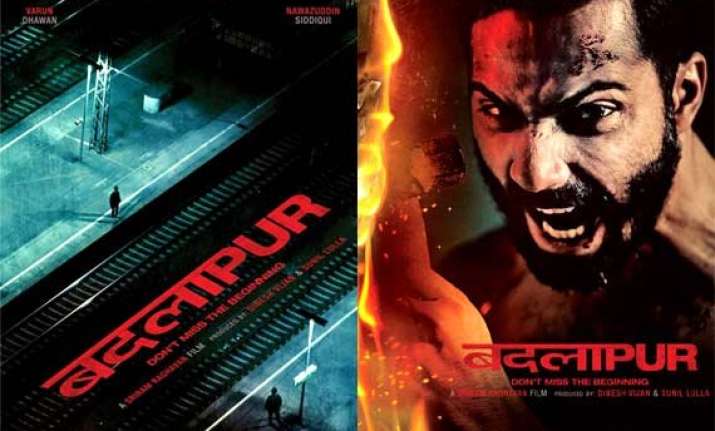 New Delhi: Just two days before the teaser poster of Varun Dhawan's upcoming movie 'Badlapur' was released, the poster revealed the dark premise of the movie.
Yesterday the first look of the young actor in the movie is revealed and we must admit, Varun nails the rugged, tough look.
The actor plays the role of Raghu in the movie. The poster shows an angry young Varun, and he is totally in to it.
Varun tweeted, "EXCLUSIVE- #Badlapur #Raghu first look. All is fair in revenge #badlapurteaserdec2nd.Are you ready India? it begins!!"
So far Varun Dhawan has played the quintessential romantic hero on the big screen. In the new poster, the B-town hunk is seen in a completely different avatar, which we think no one would have anticipated.
There is some strikingly eerie about the first look of Sriram Raghavan's new film 'Badlapur.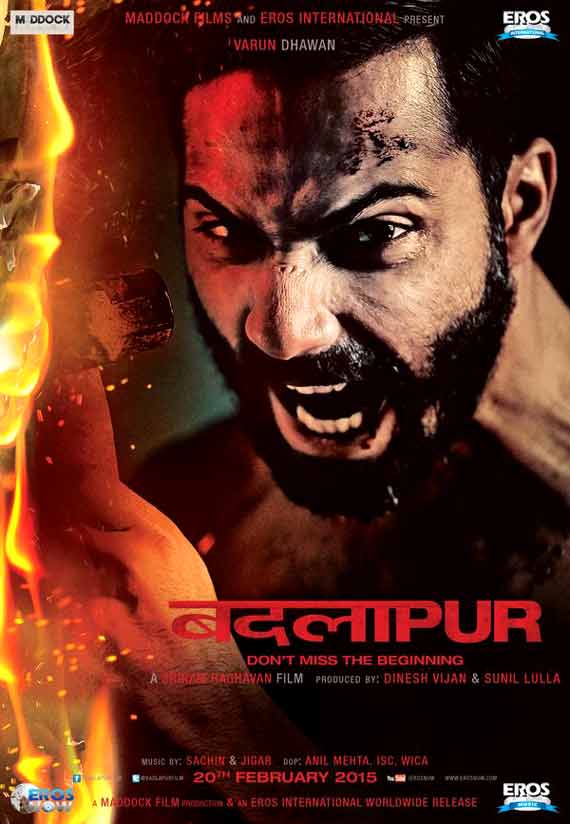 Touted as a revenge drama, the movie has a novel star cast comprising Nawazuddin Siddiqui, Huma Qureshi, Yami Gautam, Divya Dutta, Vinay Pathak along with Varun.
The movie is also considered to be quite bold in content as Divya Dutta and Varun Dhawan will share a passionate kiss.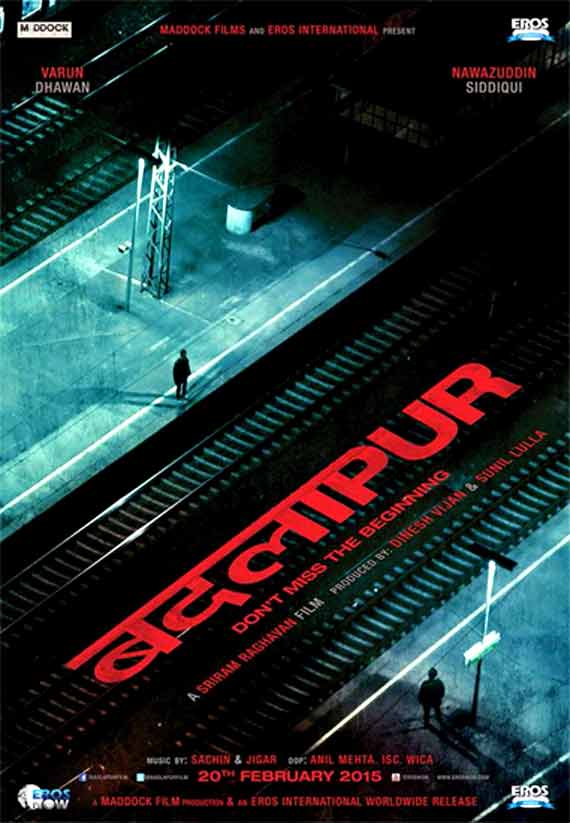 This is the second poster released. The first poster showed a solitary railway station at night, from the top. The name of the film 'Badalpur' is seen inscribed between two rail tracks.
The red colour of the film name contrasts perfectly with the dark bluish hue of the entire poster. Two persons are shown standing on two different railway platforms, facing each other.
Though the faces of the two men are not clear, it only adds to the enigma.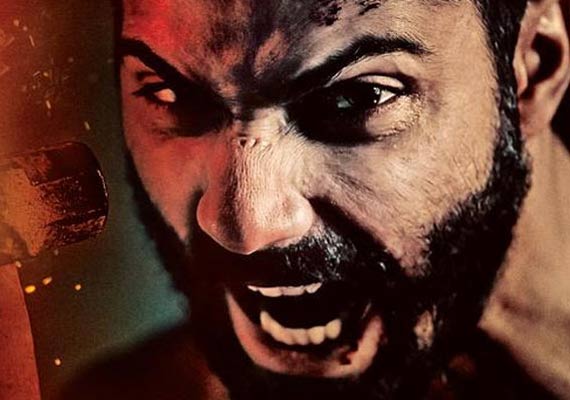 Going by Varun's avatar we think Badlapur is going to be the game changer for the young lad.
Starring Varun, Nawazuddin Siddiqui, Huma Qureshi,  Yami Gautam, Divya Dutta and Radhika Apte, Badlapur directed by Sriram Raghavan is slated to release on February 20, 2015.