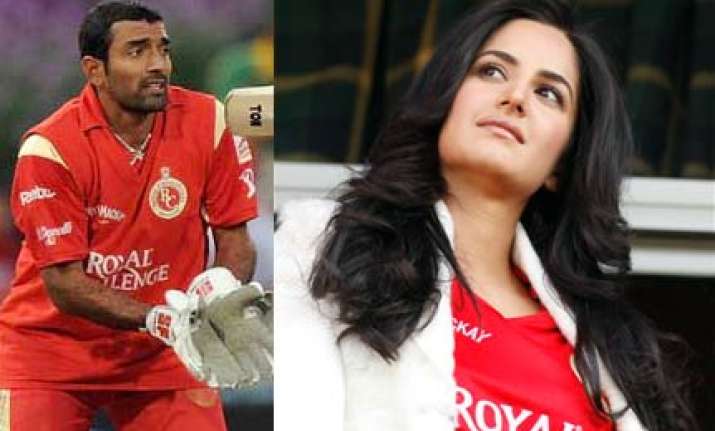 Bollywood stars Katrina Kaif and Deepika Padukone clash yet again after they were in the news with their friendship with Ranbir Kapoor, says a media report.  
This time they are in the scrimmage to be the lucky mascot for an Indian Premier League (IPL) team. Both of them are the brand ambassadors for Dr. Vijay Mallya's IPL franchisee - Royal Challengers Bangalore.
It was decided that the two girls would not be seen together for cheering and supporting their team during a match after the breakup of Deepika and Ranbir and then the budding friendship between the Ranbir and Katrina Kaif.
Katrina was chosen for the team's first match against Kolkata Knight Riders in Kolkata, while Deepika strategically went to Bangalore for their match against the Kings XI Punjab. The team lost badly to KKR in first game and then emerged with flying colors in the second game sharpened the rivalry between Deepika and Katrina.
Players of Royal Challengers Bangalore joins the party, while some are loyal supporters of Deepika others favor the tall beauty, Katrina. Robin Uthappa, who shaped the victory in the game said, "I fancy Katrina," while Virat Kohli, from Delhi acknowledged, "There is something about Deepika."
So the two divas have their own fan following amongst the players of Royal Challengers Bangalore.