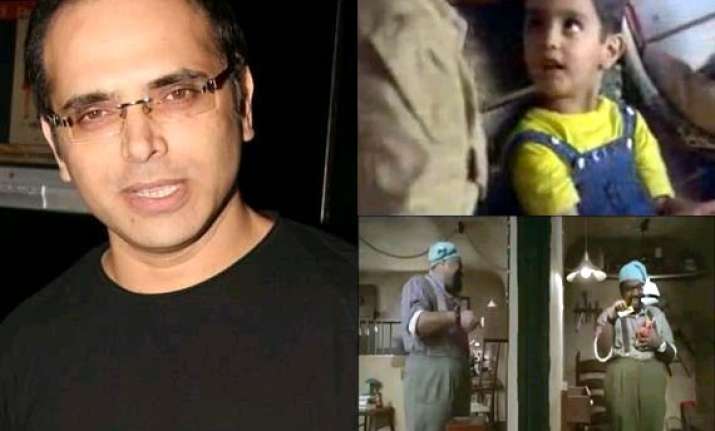 New Delhi: With purchasing power on the rise in India, television sets are no longer a luxury and, given this scenario, well-known TV artist Harsh Chhaya feels that the medium should ideally be used to "uplift the benchmark of sensibilities" rather than taking them to base levels.
The actor, who has witnessed the highs and lows of the small screen for over 20 years, pointed out that till the 1980s, things like telephones, TVs, refrigerators and even tape recorders were a luxury, but with the growth of purchasing power, especially with the advent of credit facilities, larger parts of the population came into the entertainment arena.
The effect of this?
"Programming started to get worse to cater to base sensibilities in a bid to find that lowest common denominator," Harsh told IANS in an email interview.
"It would be very easy to call me an obnoxious 'literate' to talk like this about fellow human beings, but I wish TV had taken on the responsibility of uplifting the benchmark of sensibilities rather than falling down to cater to base sensibilities," said the outspoken actor.
He has a valid reason for his views - no other medium, he says, is as strong as television in affecting the minds of the people.
As per an industry report, there were an estimated 155 million TV households in India at the end of 2012.
"Many people in the country still do not have easy access to the cinema or the written word. Not that the semi- and illiterate people are not sensitive and sensible otherwise, but by and large, their tastes differ.
"Also, one observes that of late, more literate people too seem to prefer to live in a semi- or illiterate state of mind in the name of entertainment," said Harsh, who has featured in offbeat and mature shows like "Tara" and "Hasratein".
That explains his absence from the small screen.
"TV certainly was better about 10 to 12 years ago. But then it seems that the channels have these marketing departments that claim that their surveys determine their programming.
"Nevertheless, it is quite possible that as television is moving deeper and deeper into the interiors of the country and more and more people have access to television, one needs to find a lowest common denominator to attract as many viewers," he added.
As an actor, who endorses quality entertainment, he rues that "TV is more for advertising than programming" as things stand today.
"Programming is needed so that something can be shown between ads," he said and added that "the more the society is moving towards defining success and satisfaction as only acquiring things in life, the more the superficiality in television".
"Nothing can look mundane, poor or just regular in ads and that is exactly how they would want the programmes to look like. So everyone has to look young, everyone has to be fair with the exception of villain at times, every home has to look big even for the most poor because that is exactly what advertisers are selling all the time.
"In fact, there have been many instances where advertisers do not put money on programmes they think look 'poor' or 'down market' according to them," he said.
So, Harsh says the only content that can pull him back into TV is something that "agrees with my sensibilities".