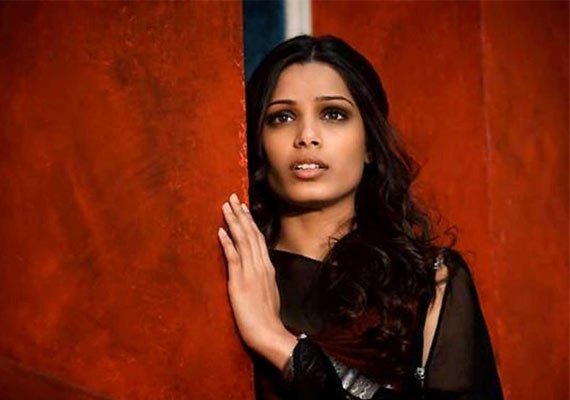 New Delhi: Hollywood-based Indian actress Freida Pinto-starrer "Trishna" will release in India Jan 26, 2015.
 
Based on Thomas Hardy's novel 'Tess of the d'Urbervilles' and also starring Riz Ahmad , 'Trishna' tells the story of a woman whose life is torn between love and circumstances.
 
The story revolves around Trishna (Freida) meeting a wealthy young British businessman Jay Singh (Riz) who has come to India to work in his father's hotel business. After an accident destroys her father's jeep, Trishna goes to work for Jay, and they fall in love.
 
The official trailer of the film will release Oct 29 and it will release Jan 26, 2015, said a statement.
 
Directed by Michael Winterbottom, the film has been produced Sunil Bohra, Anurag Kashyap, Guneet Monga , Winterbottom and Melisaa Permenter.
 
The co-producers of the film are Ajay Dhama, Sanjeev Singh Pal and Alok Arbind Thakur.