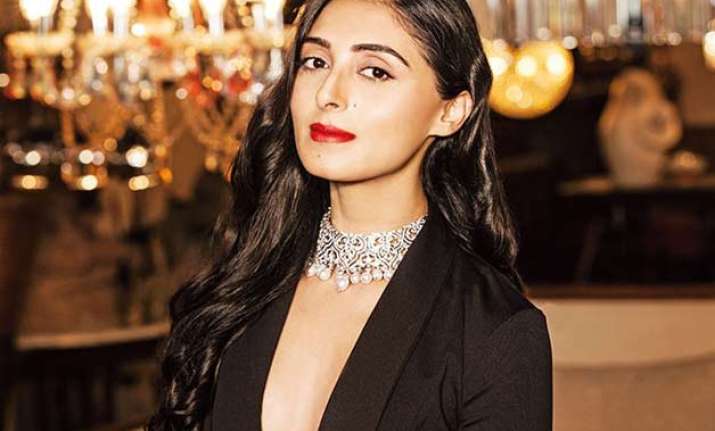 New Delhi: Fashion entrepreneur and stylist Pernia Qureshi, who made her Bollywood acting debut with "Umrao Jaan" director Muzaffar Ali's "Jaanisaar", is in no rush to take up movie projects.

"I have been offered two films so far, but haven't decided. I am going to take my own time. There's no rush," Pernia told reporters after walking for designer Suneet Varma at the BMW India Bridal Fashion Week here on Tuesday.

She believes it is important to relax and work on herself.

"I worked so hard this past year. I should work on myself and I should get even better next time and choose the right film," she said.

Her debut movie hit the screens last week and she is happy that she was launched by Ali.

"I am happy with it. The fact that I got the opportunity... I saw the movie with the vice president in Delhi. I think Muzaffar uncle has done a great job," said Pernia.

"I've been presented in such an elegant and sophisticated way. I don't think I could've entered the industry in a better way, " added the trained dancer, who plays a courtesan in the film.

Asked about the film's performance, she said: "I haven't looked into the numbers. I was in Jaipur for a shoot and got back today (Tuesday) only. So, didn't have time to connect with the team and check about the film ".

Anybody in the industry she looks up to when it comes to fashion?

"There are lots of stylish girls in Bollywood. I love Kangana Ranaut, Sonam Kapoor, Neha Dhupia and Kalki Koechlin... But I don't look up to anybody as I believe that style should be personal and I like my style," she said.

She will be soon taking off on a nationwide Kuchipudi dance tour.

"I would like to do that at least in three to four cities," she shared.