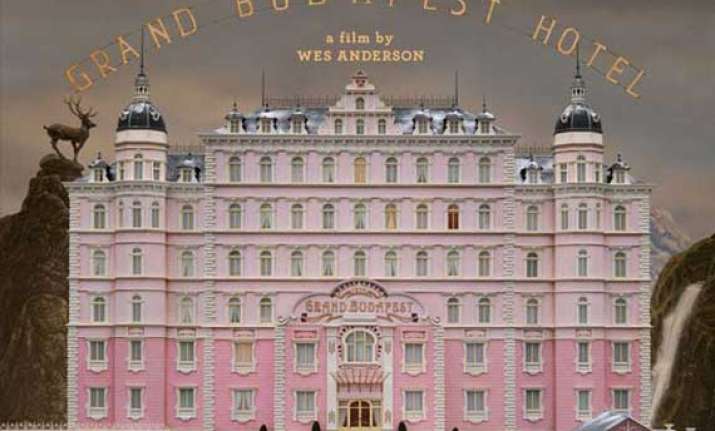 New Delhi: After receiving acclaim overseas, Wes Anderson's film "The Grand Budapest Hotel" will release in India Aug 1.
The movie revolves around adventures of Gustave H, a legendary concierge at a famous European hotel between the wars played by Ralph Fiennes; and Zero Moustafa, the lobby boy who becomes his most trusted friend, played by Tony Revolori.
The story line of this movie involves theft and recovery of a priceless painting, which leads to a raging battle for an enormous family fortune; and the sweetest confection of a love affair.
The film also features F. Murray Abraham, Mathieu Amalric, Adrien Brody, Willem Dafoe, Jeff Goldblum, Jude Law, Bill Murray, Edward Norton, Saoirse Ronan, Jason Schwartzman, Tilda Swinton, Tom Wilkinson and Owen Wilson.
Talking about the inspiration of the film, Anderson said in a statement: "The pre-code comedies of the 193Os and the stories and memoirs of Viennese writer Stefan Zweig were amongst the mix of inspirations for the film."
Fox Searchlight Pictures in association with Indian Paintbrush and Studio Babelsberg is presenting the movie, written by Anderson himself.