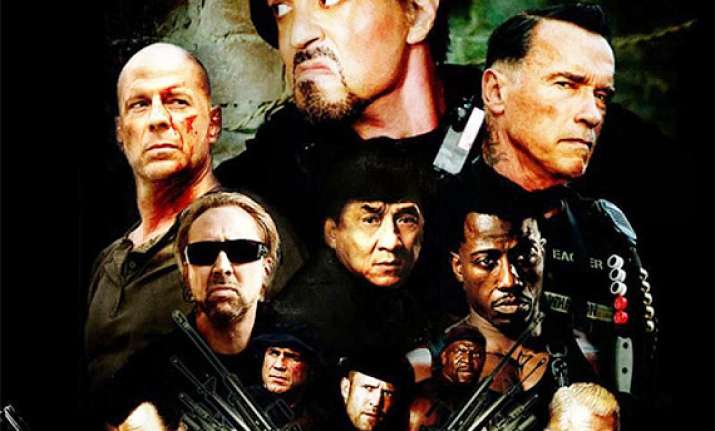 New Delhi: Another movie, The Expendables 3 is going to hit the Indian theatres soon with its Hindi version. And like many other Hollywood flicks, this action packed movie too has got a new name.
Releasing in 3 different Indian languages, The Expendables 3 is expected to deliver another wholesome power pack punch.
The dubbed Hindi version of Hollywood ensemble actioner "The Expendables 3" will be released as "14 Khiladi" in India.
Apart from English, the film, which will hit the theatres Aug 22, will be released in three Indian languages - Hindi, Tamil and Telugu.
PVR Pictures and Multivision Entertainment - the Indian distributors of "The Expendables 3" - have decided to title the dubbed Hindi version as "14 Khiladi", read a statement.
"The Expendables" franchise kicked off in 2010 and the first part was directed by Sylvester Stallone.