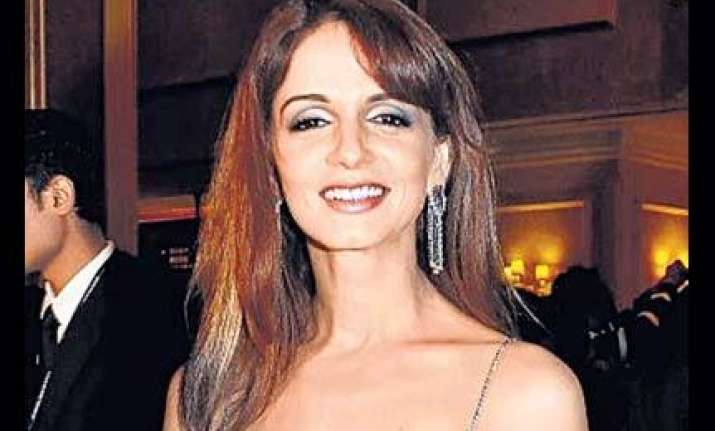 On-screen lovers Hrithik Roshan and Barbara Mori will be spending considerable time together abroad to promote their film, Kites. The promos of the flick amply reveal their sizzling chemistry.
Barbara arrives in Mumbai on May 7. And although producer Rakesh Roshan has blocked her dates till May 28 to silence all the whispers about her association with her Kites leading man Hrithik Roshan, it has been decided that her stay in Mumbai would be curtailed to just four days. 
She will then take off to the US for a three-city premiere (Los Angeles, New York and Dallas) for the English version of Kites. And yes, Hrithik's wife Sussanne would be accompanying the screen couple on the US leg of the tour.
Says Rakesh Roshan, "Hrithik and Barbara will be flying down for the three-city US premiere in the second week of May. Once there, we'll gauge the response to the film at the LA, New York and Dallas premieres and then move accordingly."
The English version of Kites is half an hour shorter than the Hindi version and won't be releasing in India. Adds Roshan Sr, "The Hindi version is 30 minutes longer because we have five songs in that version. These have been taken out of the English one."
Australian composer Graeme Revell who has scored music for over 150 films and TV series has been roped in at the last minute to do the background score for the English version of Kites. 
Roshan reasons, "We needed a different sound texture to connect the emotions to the Western audience. So, we got Revell. Salim-Suleiman have done the background score in the Hindi version while my brother Rajesh Roshan has composed the songs. Otherwise, the two versions are exactly the same."