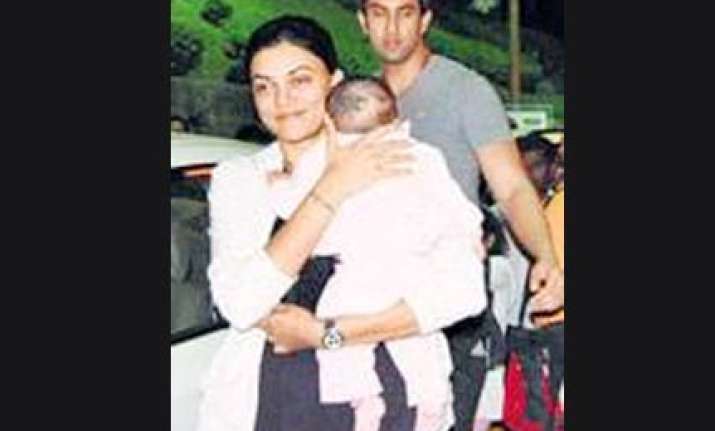 Proud to be a mother for the second time, Sushmita Sen was spotted with her recently adopted baby girl Alisah at the shrine of Mata Vaishno Devi on Sunday evening, says a media report.
Sushmita joined the several devotees during Navratri to chant Jai Mata Di till she reached the shrine.
A couple of helpers on the way offered to carry Alisah but Sushmita politely refused and protectively held her baby throughout the long walk to the shrine.