Follow us on New Delhi: Splitsvilla 7 Episode 17 seemed defining the sheer importance of fate in one's life.
Owing to his luck, our very 'Mad King' Shravan had to pass on his throne to the new king, Abhishek Malik after a fierce physical task.
And while the game was a real tough one, the damsels inside the villa too put their heart and soul in pushing their respective man to compete in order to be the next king.
The episode started with hot Sunny Leone commencing a fun 'Patate Raho Session' with three girls and the rest of the boys in pair. And the task for a change proved to be a real strong one with the girls sacrificing themselves to the ever-so-hot and spicy 'Rajasthani Lal Mirch.'
The boys were made to answer questions about their respective lady and if their answers happen to be incorrect, the girl had to chew a red chili.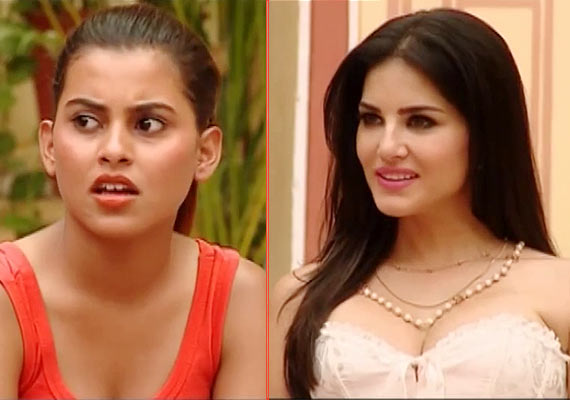 So while Khushi and Rashi were paired with Abhishek and Mayank Gandhi respectively for obvious, Yasir chose Apoorva. After a quite spicy rendezvous of a few intimate questions about the girls, it was Abhishek chosen to compete against Shravan to be the Splitsvilla 7 king.
The twist in the game came when the boys were asked to choose a girl as their partner in the task and Shravan chose Priyanka instead of Apoorva (his connection in the villa).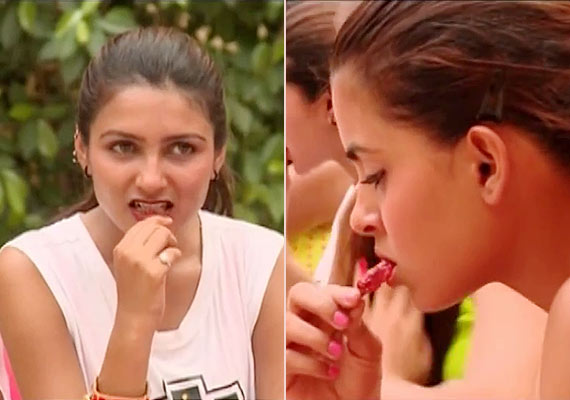 In the to-be-king task, gorgeous Sunny Leone who was looking surreal in a casual jeans and a boyfriend shirt had the company of heart throb Karan Kundra. The man joined Sunny for the task and added to the whole lot of excitement building on the show.
However, the 'king task' left everyone wondering what-just-happened! Shravan, who was about to finish his task had to take a peace of mind from his fate himself when Abhishek unexpectedly ran off to win the task.
So Splitsvilla 7 now paints Dana and Abhishek as their new queen and king in its canvas.
 And what follows is the dumping zone for girls in the villa! While you were thinking that the sword of eviction might be lingering on Apoorva, Rashi and Priyanka, we tell you that the next episode will see a come-back of the eliminated male contestants in the villa.
So what awaits you is complete excitement, fun, emotions and a sure shot entertainment. Stay tuned!