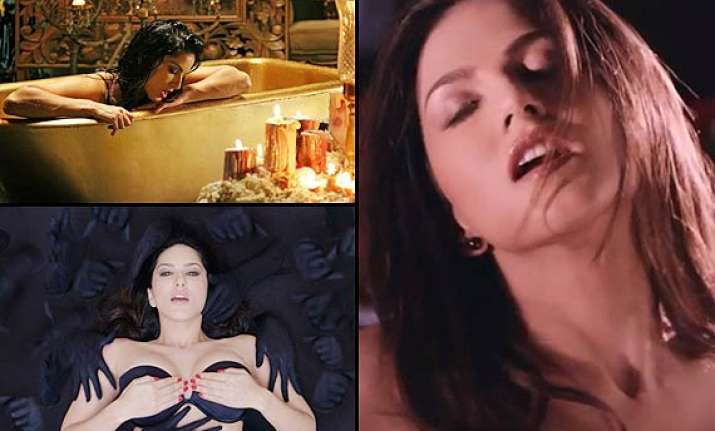 Sunny Leone, who is taking the nation by storm these days with her upcoming 'Ragini MMs 2,' is again in news for her extraordinary talented scenes in the film.
The adult film star-turned-actress, has given too many bold scenes in the film but the latest to get revealed is the 'orgasm sequence' from the film. According to the reports, hot Sunny Leone performed too dedicatedly for the shot that everybody else except a few were forced to leave the place.
While shooting for the sequence, the sexy bella raised the temperature of the sets and all that the crew could hear were seductive enough 'aahs!' and oohs!' by the lady.
In the making of the scene video, that has gone viral on YouTube, Sunny can be seen talking about the scene calling it an 'O sequence.' The sassy actress seemed too excited before performing the shot for the film.
Take a look at the video of the making of 'Orgasm sequence' from 'Ragini MMS 2.'