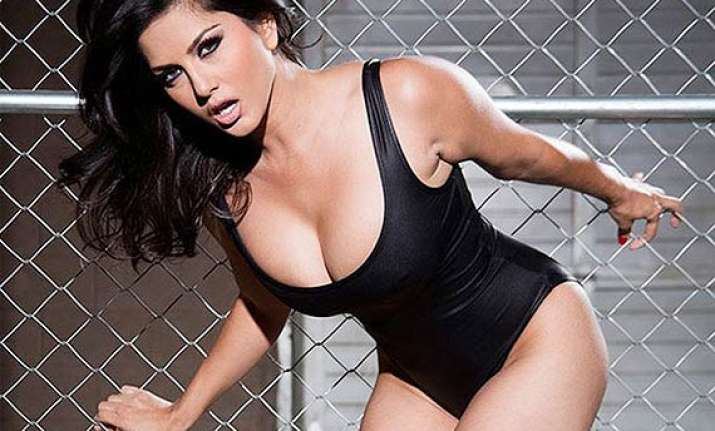 Sunny Leone, who never escapes doing something extraordinary steamy on screen has recently declared that she will not use any kind of body double to shoot scenes in her upcoming next, 'Tina and Lolo.'
While the hot babe has reportedly made use of body double to shoot a shower sequence for her blockbuster, 'Ragini MMS 2,' she said she wants to look more real in one of the action sequences of her forthcoming film starring Sunny and Karishma Tanna in lead roles.
Sunny, who is all buzzing around with the overwhelming success of her 'Ragini MMS 2,' has given many scorching hot scenes for the film and while the shots are already a hit among the audience, Sunny's fans are craving for more of her.
And within such a mood, the news that the sassy actress has refused to make use of body double in her next surely entice her fans.
'Tina and Lolo' is an action film about two girls on the run, Sunny and Karishma and according to the sources, though makers suggested that Sunny get a body double for the stunts, she simply rejected the proposal.  Sunny, who was recently in Malaysia to consummate the schedule of the shoot said, " So far, I have not taken help from a body double even though some action scenes were rough. I want it all to look real.
 The stunts will look the best if I do them myself, with my face visible. "Sunny continues, "I have always leaned towards sports activities all my life. From skating to basketball, I have played many sports. I also know karate. So I am not scared."
She further added that though she has made a decision, if something very risky and new comes to her, she would ask for the use of body double. "So far I have had fun doing the stunts. I would love to keep it that way," she said.
Well, even though we like Sunny Leone's daring and her complete dedication for her roles, we ask her to take precautions for every scene she does on screen!