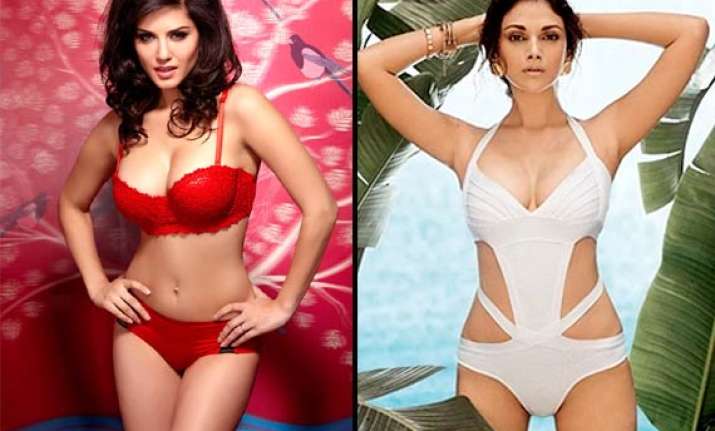 Riding high on the success of Sunny Leone's starrer 'Ragini MMS 2', director Bhushan Patel is all set make another horror flick and this time it will be hot and petite actress, Aditi Rao Hyadri as the lead in the film.
Bhushan Patel, who has garnered enough raving views for 'Ragini MMS 2,' has been signed by Kumar Mangat for another film which will be a horror-romantic unlike 'Ragini…' which has been deemed as a horrex film.
Starring Aditi in the lead role, the film would have shooting backdrops from backwaters of Kerala and Mumbai.
While his previous directorial venture including '1920-the evil returns' and the latest 'Ragini MMS 2' were shot in Sweden and in a bungalow in Dahanu respectively, the coming film with Aditi would use hilly backgrounds of Kerala for more dramatic and scary appeal.
While talking to the media, the director said that the makers have finalized Aditi for the film because though Sunny had worked tremendously good in 'Ragini…', she would get miscast in this one. "We have approached Aditi Rao and we are hoping for the nod," said the director.
With the enthralling success of 'Ragini MMS 2', people are surely craving for more of Sunny, we wonder in such a situation, would chucking this hot babe out be a smart step!