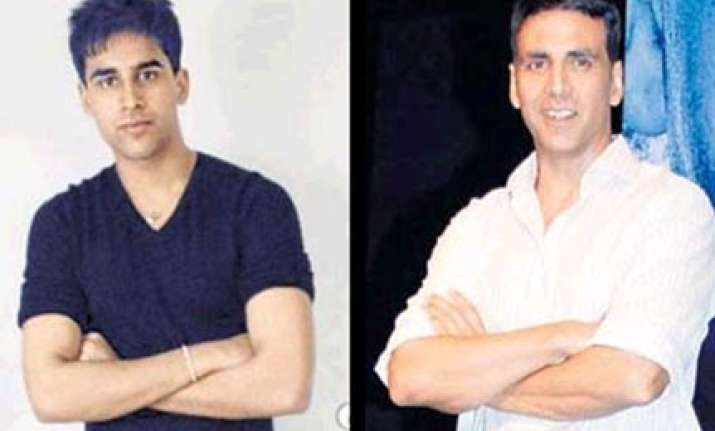 The hunt for an Akshay Kumar lookalike to play his younger version in Patiala House was on for months. Now it is learnt that Usman, a 20-year-old from Stockholm, who has no background in films, has bagged the chance to play the part, says a media report.
After hunting high and low (and even considering Akshay's cousin for the role), director Nikhil Advani was  even ready to let Akshay play his character's younger self.  This, the unit felt, would've been a compromise. Then  suddenly Usman was found.
The boy is being kept under wraps. Nikhil says, "I don't know where you heard this but it's true." Usman is photographer Avinash  Gowariker's (Ashutosh's  brother) nephew on his  wife's side.
Adds the director, "We just  found the boy's picture in Avinash's family album. I was stunned by the resemblance.   And so was Akshay." Even Khiladi's wife Twinkle and his mother-in-law Dimple Kapadia (who plays Akshay's mother in Patiala House) were surprised at the resemblance.
The boy could pass off as AK's double. "And  to our delight he can also act. When people see Patiala House they'll wonder  if Akshay himself has gotten younger with prosthetics, etc to play the  character in the flashbacks," concludes Nikhil.