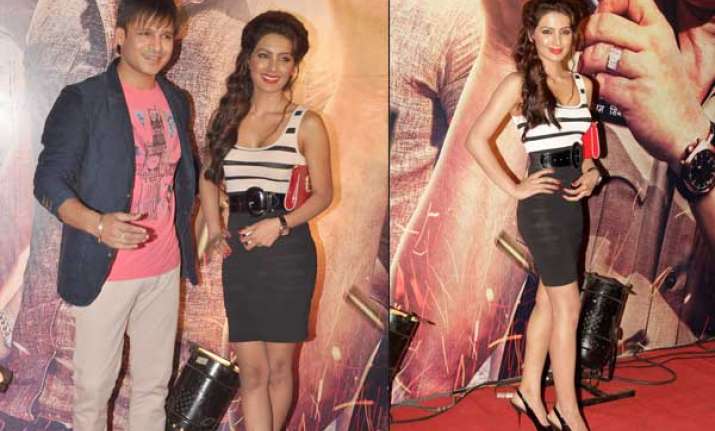 Mumbai: A star-studded premiere for Anand Kumar's political thriller 'Zilla Ghaziabad' took place in Mumbai hereon Thursday and many B'wood biggies including the whole star-cast flashed at the event.
Bhojpuri actor Ravi Kishan present at the event said he will be fighting the elections.
"I am fighting elections this time and will fight for the post of Member of Parliament," Kishan.
Though he refused to reveal which party he would be part of, asserts that if he wins, women's safety will be top priority for him.
"If I am fighting in the elections, then I have my own reasons, a lot of anger. I have a wife and daughters, so I will work for women's safety. In fact, I am fighting these elections with a lot of anger," Ravi said.
While Vivek Oberoi, who had earlier done "Shootout at Lokhandwala" with Sanjay Dutt and is now seen in "Zila Ghaziabad", says he has some 'kismet connection' with the actor.