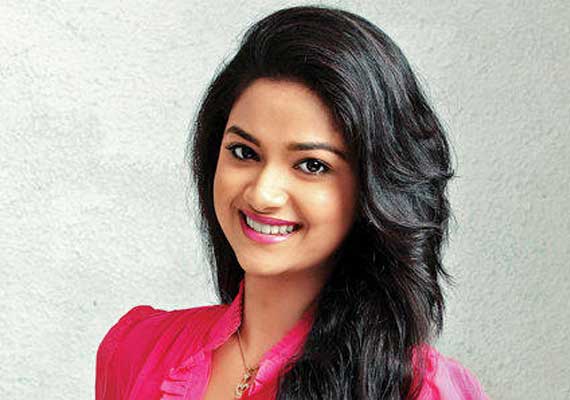 Thiruvananthapuram, July 25: Keerthi, daughter of Malayalam producer Suresh Kumar and former actress Menaka, is filming Priyadarshan's "Gitanjali" here. Although acting is in her blood, she is also interested in fashion designing.
Keerthi is currently pursuing a bachelor's degree in fashion designing in Chennai.
"I am not sure about my future plans, but I have a keen interest in fashion designing," Keerthi told IANS.
People might have to wait to see her fashion creations, but her acting skills will soon be on display. "Gitanjali" is scheduled to release in October.
Keerthi joined the film industry when she was just a child, but horror thriller "Gitanjali", which also features Malayalam superstar
Mohanlal
in the lead role, is her first film as a full-fledged actress.
"I have done a couple of films as a child artist, but this is my first full-length film and I am enjoying every bit of it," said Keerthi who thanks her parents for her acting lineage.
"Yes, I am indebted to my parents as I get all the necessary inputs from both of them. The biggest advantage that I had when I agreed to do the film was that both Priyadarshan and Mohanlal were my father's close friends," said the actress and added that the director and the actor know her father much before she was born.
Currently she is only committed to "Gitanjali", thanks to her studies and says she is unsure how many film offers she will accept.
"My classes are resuming shortly and I wish to complete my course. If I get a good character then maybe, I will act. At the moment, I have no concrete plans," said Keerthi.