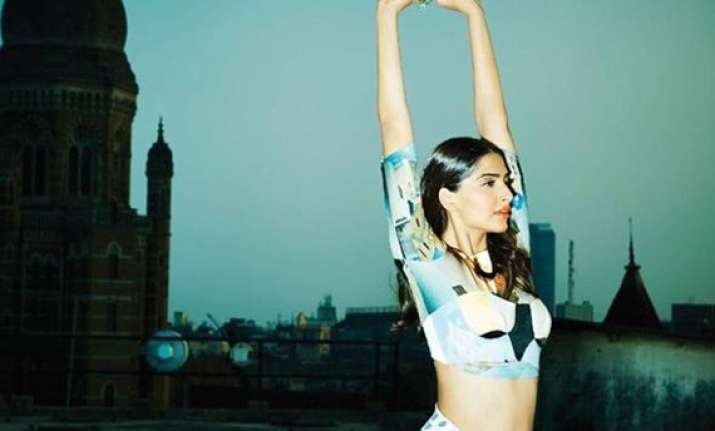 Actress Sonam Kapoor attracted many fans in Nashik when she came to the city to shoot "Dolly Ki Doli". She loved the experience.
The shooting of "Dolly Ki Doli", Arbaaz Khan's new production, began on the auspicious occasion of Gudi Padwa, a New Year festival celebrated in Maharashtra.
A source from the film's unit said: "To flag off the shoot, the entire unit decided to visit the famous Infant Jesus shrine in Nashik to seek blessings. On hearing this, lots of fans gathered at the spot and refused to leave without seeing the fashionista."
Sonam gracefully agreed to meet and interact with them, and said: "I was quite overwhelmed to see the large number of people who turned up to meet us. The locals really cooperated with us and gave us a warm Nashik-style welcome".