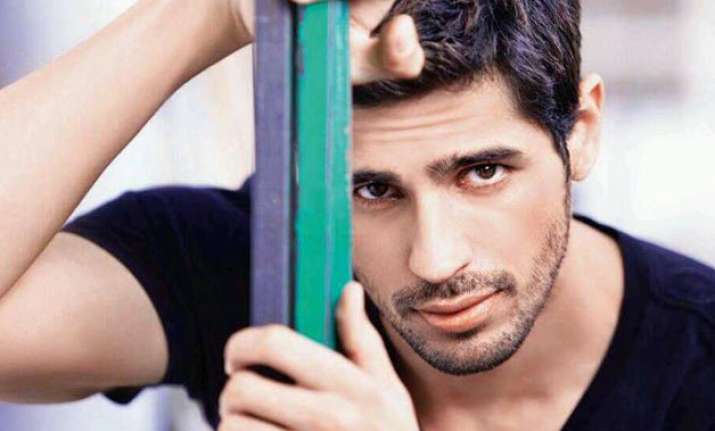 Queenstown: Three former New Zealand cricketers, one Indian actor. A bat, a ball and a glacier for a pitch. Result? Some cricket in the snow at 7,600 feet!
Bollywood actor Sidharth Malhotra, who is here as the newly appointed tourism ambassador of New Zealand in India, thoroughly enjoyed the game at Isobel Glacier in Mount Aspiring National Park here in the midst of magnificent mountain peaks and a crystal clear lake.
Surprisingly, even for the trio of former cricketers -- Steven Fleming, Simon Doull and Scott Styris, it was a debut experience and a truly special one at that.
"Special field and great game of NZ cricket! Bollywood vs @BLACKCAPS @SPFleming, @scottbystyris @SDoull #SidNZ https://youtu.be/l05Z0zuOLCU AEPIC," Sidharth shared on his Twitter page.
An early morning helicopter ride took them to the Isobel Glacier. Of course, the thrill of landing on an icy snowfield was incomparable.
They set up a green pitch and wickets, and got going with their game. Sidharth displayed his bowling skills, and they seemed to have hit it off well!
Interestingly, it was a first time on the glacier for all the three Kiwi players too.
Former Black Cap Fleming told IANS that he had a mesmerising experience, while popular commentators Doull and Styris said they had a wonderful time -- especially since none of them had explored this breathtaking side of their country. They even thought that Sidharth plays decent cricket -- a game that Indians are truly passionate about.
Styris tweeted to Sidharth saying: "Nice to meet you too Sid!! Sorry about the poor acting from Flem and doully #amateurs #styrisinbollywood #priyanka."
Perhaps he is looking forward to a Bollywood innings, but Doull was clearly loving it: "Great day in Queenstown with @S1dharthM @SPFleming7 @scottbstyris. So much on. #adventurecapital."
All four of them also had their share of chilling on a jetboat ride at the picturesque Skippers Canyon here. They enjoyed the rush that came with it, and how the jetboat was, at top speed, manouvered in between narrow canyons.
Sidharth recommends both the activities, as well as the skydive and hot air ballooning as must-do activities in the city.