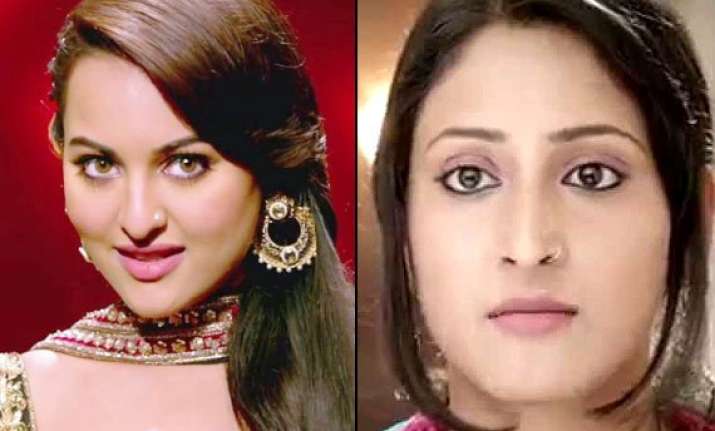 Mumbai: Television actress Shivya Pathania was in for a pleasant surprise recently when she was mistaken for Bollywood's voluptuous actress Sonakshi Sinha here recently during promotions for her debut show "Humsafars".
"When were in Lucknow Sep 17 for the launch of our show, there were some people who were saying Sonakshi Sinha has come. Initially, I did not realise it, but later I came to know that they were referring to me. I was quite surprised," Shivya said in a statement.
"Sonakshi is very pretty and if people think I resemble her, then it's surely a compliment. However, I would like to be known as Shivya," she added.
Shivya, who was crowned Miss Shimla in 2013, is seen as an aspiring fashion designer in the Sony TV's weekly show, which is aired at 10.30 p.m.