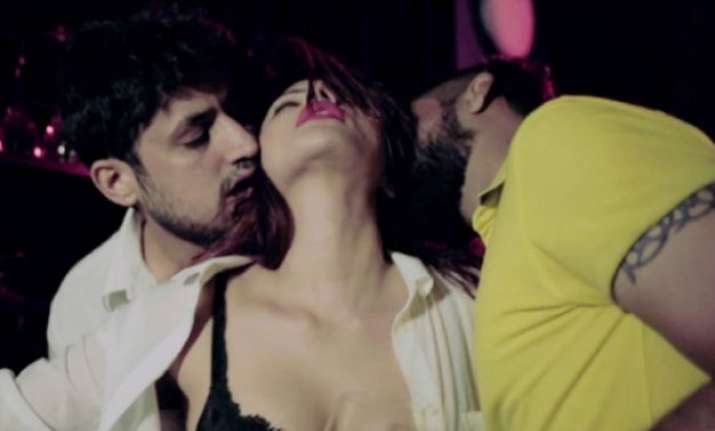 New Delhi: TV actress Shama Sikander has been making quite a lot of noise nowadays, thanks to her surprising comeback with a short film named 'Sexaholic'.
Directed by Shailendra Singh, the movie shows her in the role of a 'sex addict', a shift from the traditional and cute roles she has essayed in serials so far.
Though initially, Shama was hesitant to do the role but after a lot of cajoling by the director, she finally took the big step. However, she was sceptical about how her family members, especially her mom, would react to her 'bold' role.
In an interview to an entrainment portal, Shama described the experience when she showed the movie to her mother.
She said, "I first showed the film to my mom. She comes from a small-town and had never seen anything explicit in her life. The first few scenes scandalised her."
However, gradually, Shama's mother understood the gist of the movie and felt proud that Shama took such brave step.
"I saw a change in her towards the climax. She told me that she loved my performance and was very proud of me. Mom said you have a lot of courage to take up a project like this. My family's been supportive of all my decisions, especially my mom," Sham was quoted saying.
It is worth a mention that playing a sex addict on-screen was not a cakewalk for Shama Sikander. She did a lot of preparation for the role which involved watching porn as well.
"Yes, I did watch porn. In fact, I did a lot of research on nymphomania and its miseries," said Shama.