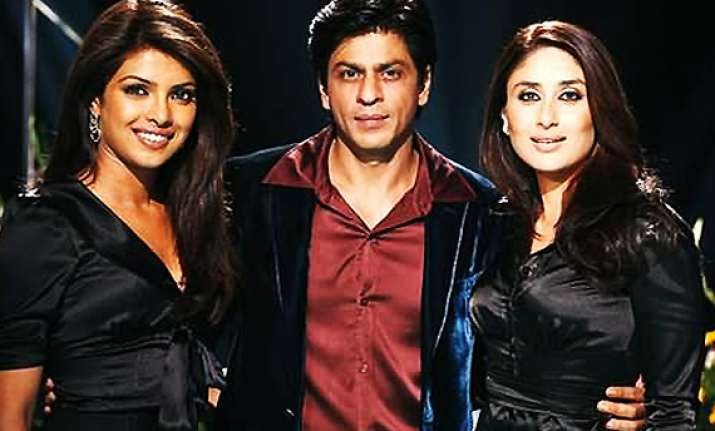 New Delhi, Mar 25:
Several leading Bollywood actors including Shahrukh Khan, Anil Kapoor, Kareena Kapoor and Priyanka Chopra would now be reaching out to people with their message of education to all.
The National Literacy Mission Authority today launched a music video for its literacy anthem titled 'Shiksha ka Suraj' which apart from these actors also features veteran actress Shabana Azmi and film-maker Farhan Akhtar.
The video was unveiled by E Ahamed, the Minister of State in the Human Resource Ministry. Among those present on the occasion was Javed Akhtar, who had penned the lyrics for the Literacy anthem.
Addressing the audience, Akhtar said that all the actors who feature in the song video had decided to do it for free. The song has been sung by Bollywood playback singers Sonu Nigam and Alka Yagnik.
"During the last decade the literacy rate has improved from 64. 84 per cent to 74.04 per cent which indicates an increase of 9.2 percent," the minister said, Ahamed also said that literacy and education were engines which were driving the country's growth. He said that the central government's initiatives had resulted in the increase in literacy levels.
Ahamed also congratulated the National Literacy Mission Authority (NLMA) for having successfully conducted a national mobilisation campaign under the name "Sakshar Bharat Yatra".
As part of this campaign, the NLMA had through an NGO Bharat Gyan Vigyan Samiti (BGVS) sent five groups which traveled all across the country spreading awareness through songs, plays and mass contact in thousands of villages and towns.