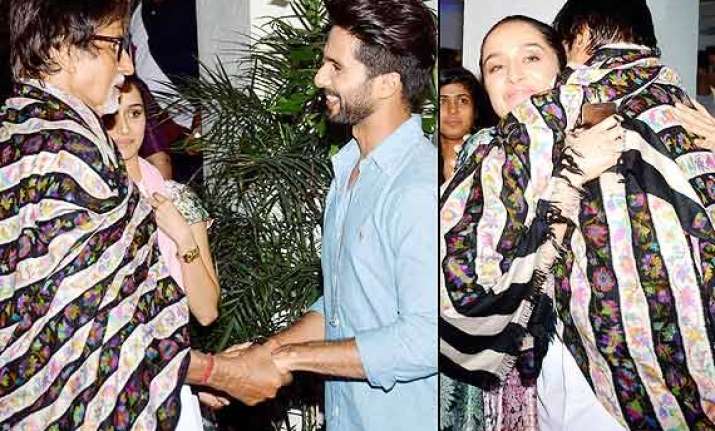 New Delhi: Haider starring Shahid Kapoor and Shraddha Kapoor in lead had its second screening the last night.
Photos by: Vinod Singh
And while it was wonderful to watch celebs turning up to show interest in the film, the great deal was broken up by megastar Amitabh Bachchan.
The actor showed keen interest in watching Vishal Bharadwaj's Haider and arrived to grace the second screening of the film.
It is not long ago when actress Shraddha Kapoor expressed her desire of organising a special screening for senior Bachchan. Thus, when the star of the millennium himself joined them in the screening of Haider, the entire mood turned blessed and sophisticated.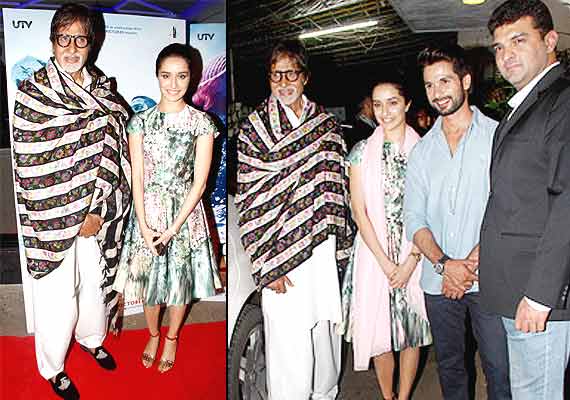 Apart from the jovial and respected attitude that every one carried at the event when Mr. Bachchan arrived, the highlight remained Shraddha's chemistry with AB.
The actress looked the delighted most with his presence and was all over with joy and honour for the great actor.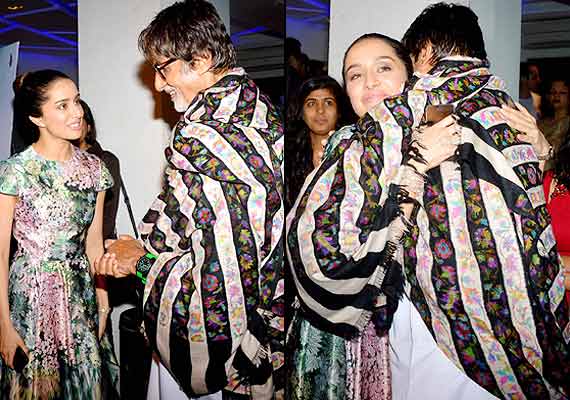 Shahid Kapoor and producer Siddharth Roy Kapur too felt overwhelmed with Amitabh Bachchan marking his presence at the screening and posed for the photogs.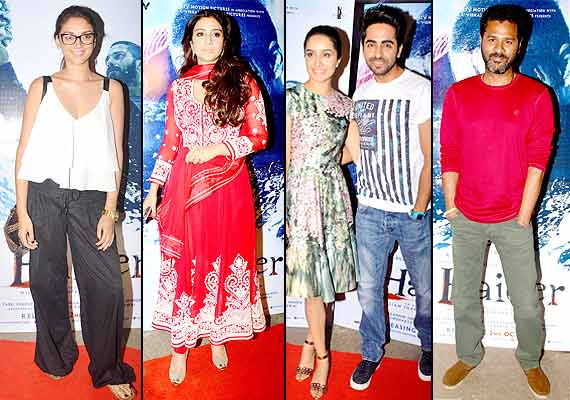 The second special screening also witnessed the entry of celebs like Ayushmann Khurrana, Aditi Rao Hyadri, Shahid's mother Neelima Azeem and younger brother Ishaan Khattar.
Tabu, who is also playing a vital character in Haider too was spotted at the do.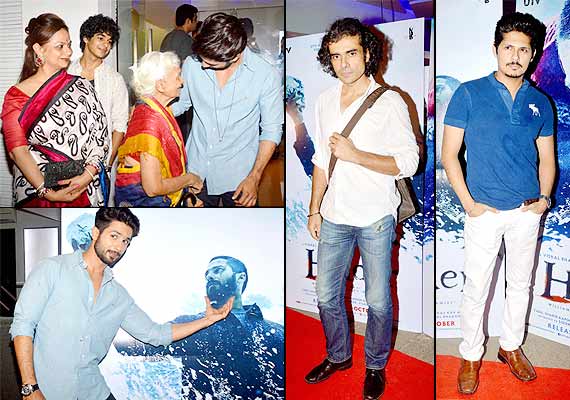 Also making the soiree starrier were Mukesh Bhatt, Ashutosh Gowarikar, Imtiaz Ali, Vishal Malhotra, Prabhu Deva amongst many other noted celebs of the industry.
Haider's screening was closely followed by Vishal Bharadwaj's book launch event.
Haider is inspired form William Shakespeare play Hamlet, and is slated for release on October 2 with Hirthik-Katrina starrer Bang Bang.