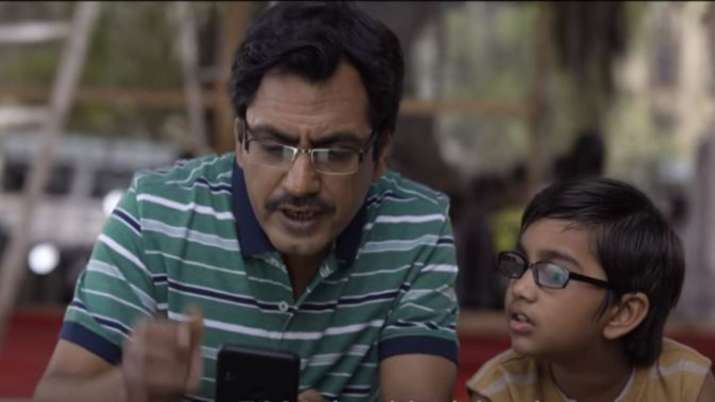 Nawazuddin Siddiqui's upcoming Netflix film Serious Men's trailer is out and about and the plot seems like a breath of fresh air. 
It starts with Nawaz talking about how he is the second generation (2G) of his family and by the time the next generation will be there, they will not have to struggle for money. 
The film's plot is about Nawazuddin Siddiqui who is playing the role of a common man and his genius son (played by child artist Aakshath) who tries to break a Guinness World Record. While the child's mother doesn't really think very high of him, the trailer gives out a little hint that he is actually very smart as he can discuss other topics like politics. 
As the time passes by, the child starts getting recognition and goes on to become a sensation in the society and media. However, the trailer of the film also hints towards the fact that may be Nawaz's character is conning everyone and his son is actually a normal child. 
Meanwhile, the video ends with the father-son duo counting the child's social media reach. That is when he questions Nawaz that how many followers does Shah Rukh Khan have to which he replies 'Aukaad mein reh (stay in your limits).
Apart from Nawazuddin Siddiqui and Akshath, Serious Men also stars Indira Tiwari, Shweta Basu Prasad and Nasser in the main roles.
Take a look at the trailer here: