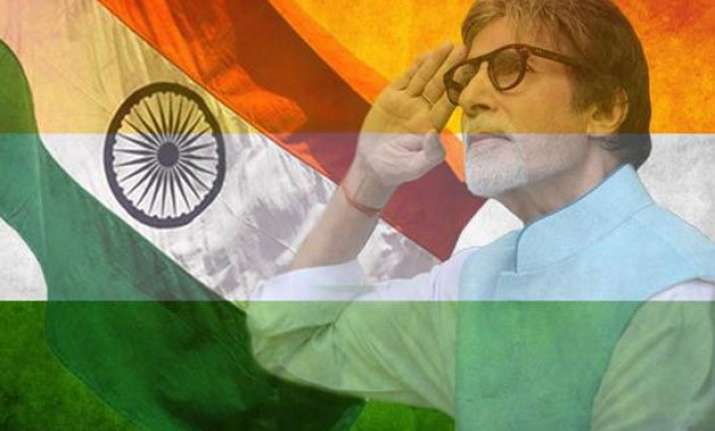 New Delhi: Independence Day, the 15th of August, is a proud day for every Indian citizen. After 200 years of British rule, Indians breathed free air.
As much as we enjoy our freedom, we sometimes forget that some pay a price to ensure we remain free. The Indian army is filled with brave hearts who sacrifice their day's peace and night's sleep to protect us from enemies.

This Independence Day, celebrities took to Twitter to appreciate their work. With the trend #SaluteSelfie being one of the highest trending hashtags on Twitter, celebs of the film industry posted photos of themselves.

From Amitabh Bachchan to Shah Rukh Khan, Priyanka Chopra to Sonakshi Sinha, Rishi Kapoor to Kriti Sanon and even TV stars like Karan Wahi, they all joined this trend.
Here are some pictures of the tinsel town celebs.