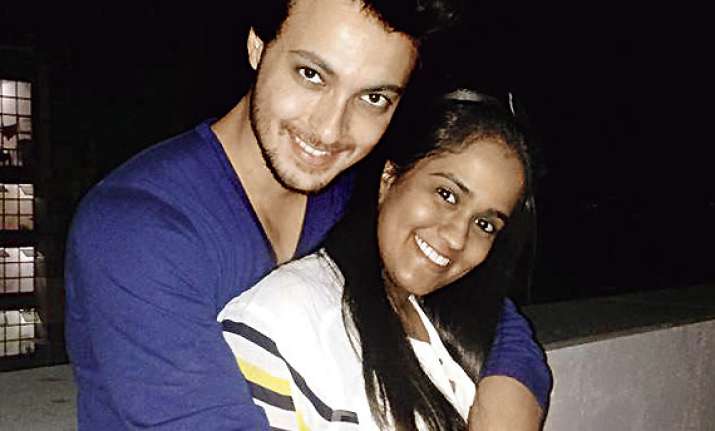 Only few days back Bollywood new superstar Arjun Kapoor gave the statement that he was only romantically involved with Salman Khan's sister Arpita Khan and as per the sources there is a new man in Arpita's life. 
Arpita is allegedly dating a Delhi based acting aspirant, name Aayush Sharma.
Aayush had posted a picture of him and Arpita with a caption "Not even one dull moment when @Khanarpita is around." They have met through a mutual friend and have even met each other's families too.
In past apart from Arjun Kapoor, Arpita was romantically involved with cricketer Arjun Kapoor.
As per a leading daily, the couple went recently to Shimla on a holiday with their families. Is wedding round the corner? Well, they both are very close and spend a lot of time together, rumours suggest that they might soon get engaged.
Aayush's mother adores Arpita and has approved her as daughter-in-law. For now, it is said that Arpita and Aayush may get engaged soon as their families are fond of each other.