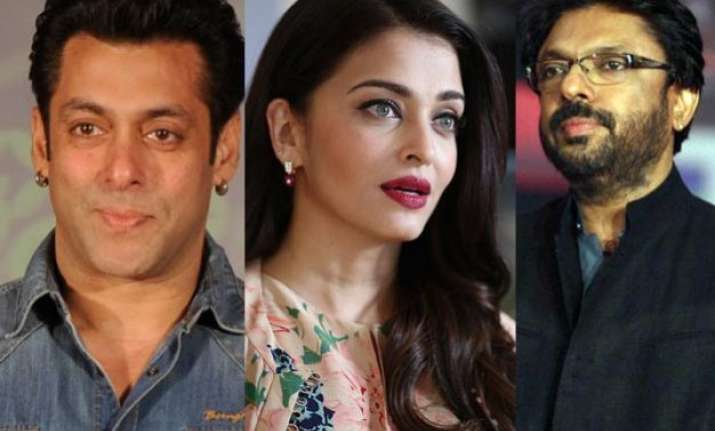 New Delhi: Filmmaker Sanjay Leela Bhansali might be garnering applauds for his latest movie 'Bajirao Mastani' but it is one of his past works that everybody is talking about, again. SLB's 1998 super-hit movie 'Hum Dil De Chuke Sanam' which starred Salman Khan, Aishwarya Rai Bachchan and Ajay Devgn has become a hot topic of discussion.
If media reports are to be believed, Salman wanted Sanjay to change the climax of the movie. In the movie, Aishwarya comes to a crossroad where she had to choose between her lover and her husband.
Salman wanted Aishwarya to come to him and not go back to her husband Ajay in the movie. According to reports, this was also the time when Salman and Aishwarya had fallen in love off-camera, thus, this decision meant a lot to the former.
Also Read: Adorable! Salman Khan gives 'special' gift to ex-girlfriend Katrina Kaif (see pic)
 
When Salman's advice fell on Sanjay's deaf ears, he took help from his close friend Sooraj Barjatya. Sooraj sat with Sanjay for around 90 minutes to convince him that Nandini (Aishwarya) should choose love (Salman) over duty (Ajay). But, Sanjay wasn't convinced.
It was a brave step by Sanjay at that time given Sooraj's history of making blockbuster movies. 
Maybe, Sanjay knew what would click with his viewers which is why he did not leave his stand. The rest is history.