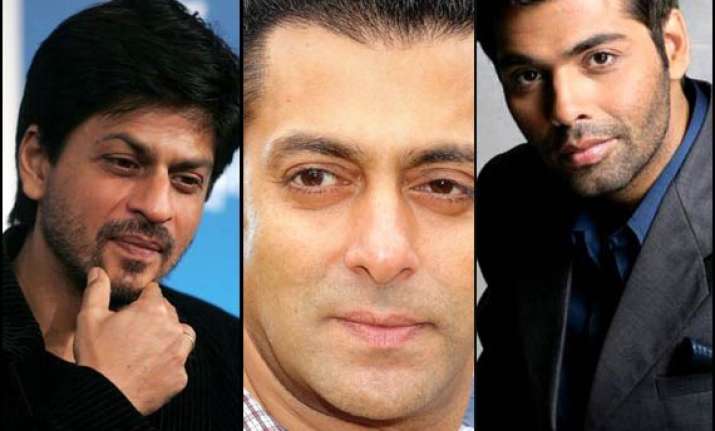 Mumbai, April 7: Bollywood's best buddies, superstars Shah Rukh Khan and noted director Karan Johar have drifted apart.
With rumours doing the rounds that SRK is apparently miffed with the filmmaker, for inviting
Salman khan
on his show. This is the main reason why SRK is not in the guest list of 'Koffee with Karan' season4.
Rumours are hot that superstar Shah Rukh Khan and filmmaker Karan Johar are not seeing eye-to-eye these days. 
According to reports, SRK was supposed to come on the final episode of Karan Johar's chat show Koffee with Karan, however, he has refused to come on the show. 
Apparently, SRK is upset with Karan for inviting his arch-rival Salman Khan to open the chat show. Anger of SRK not just ends here, he has reportedly declined his good friend Karan Johar's ambitious project "Shuddhi."