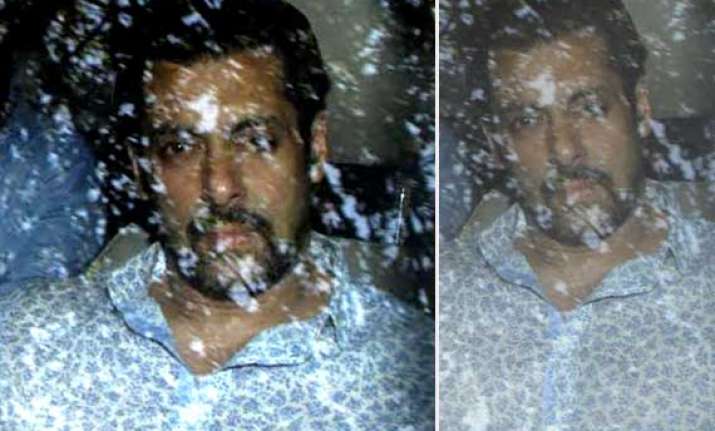 Mumbai: Actor Salman Khan who is still juggling with his 2002 hit and run case has been identified by two of the prosecution witnesses. One of the witnesses injured had even claimed that he saw the actor coming out the car from the driver's side.
The first witness, Samba Gowda, who deposed in the court earlier this week had said that he had drawn a 'panchnama' of the articles seized by the police on September 28, 2002, when the incident took place.
It was on Tuesday that Salman Khan deposed before the court after his exemption expired on Monday.
The witness further told the prosecutor Jagannath Kenjalkar that it was a big car involved in the accident and said police had reached the spot along with him. He said the car rammed into a laundry and its bumper hit the shutter of the shop.
Salman Khan is accused of driving an SUV on five men sleeping on the pavement outside a bakery in Bandra on Mumbai on September 28, 2002, killing one and leaving four of them injured.