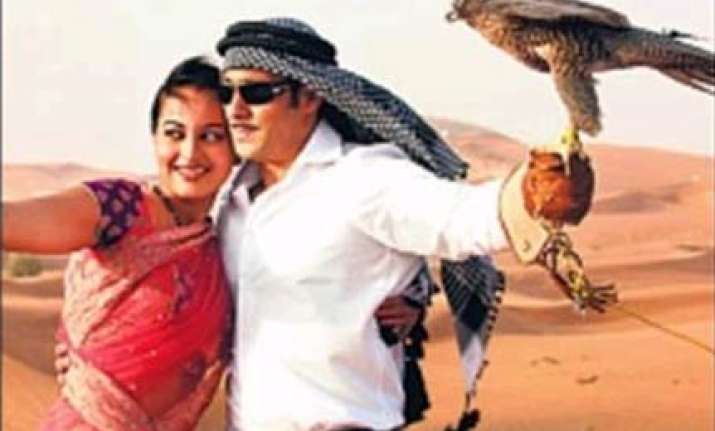 Bollywood star Salman Khan held up Dubai Metro by an hour on Friday, an official holiday in the Emirates, during the shoot for his Eid release Dabangg, reports Hindustan Times.  
The shoot, the report says, ws planned for a Friday, a holiday, where trains do not start before 1 pm. "But the shooting spilled over by an hour", says director Abhinav Kashyap. "and since there are only two tracks, the trains lined up behind ours were held up and the station was out-of-bounds till 2 pm."
Fortunately, the report  says, the chaos outside did not spill over inside the shooting premises. A couple of days later a few cast and crew members, armed with special passes, did the shooting in Abu Dhabi's Emirates Palace, an opulent hotel, before venturing into the desert.  
Salman was fitted with a sheikh's headgear and had got a falcon perched on his hand. "This bird of prey can be trained to sit on your hand, but once it flies away, it is difficult to lure it back. Our falcon was kept hungry for a day and tempted back with fresh meat," says Kashyap.
"The desert was actually quite pleasant. Before and after the shooting, we'd go on ride in buggies we had brought along", says the director.
Salman Khan plays a corrupt cop from Uttar Pradesh in the film Dabangg. The jaunts to Dubai were justified because of the filmy honeymoon between him and Sonakshi Sinha.