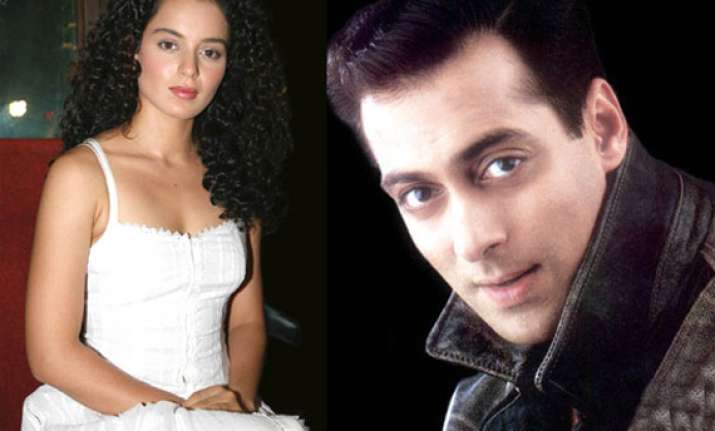 Mumbai, March 1: Bollywood Diva Kangana Ranaut doesn't deny her friendship with Salman Khan but makes it clear that she has never used him for achieving success in Bollywood.

"Salman is a good friend but I never looked at him as a ladder for my success in tinsel town. He has seen me succeding on my own and he respects it", Said Kangana.

The outspoken nature of Kangana has landed her in controversies many a times. She spoilt her relationship with Hritik Roshan during 'Kites' and she rubbed Ajay Devgan wrong way as well.

"I do not have a film background, neither have I any godfather in this industry.  I have given hit films without working with any of the Khans. Even then, I would love to work with the Khan brigade", added Kangana.

Kangana's upcoming films include 'krrish2', 'shootout at wadala' and the sequel of 'Once upon a time in Mumbai'.