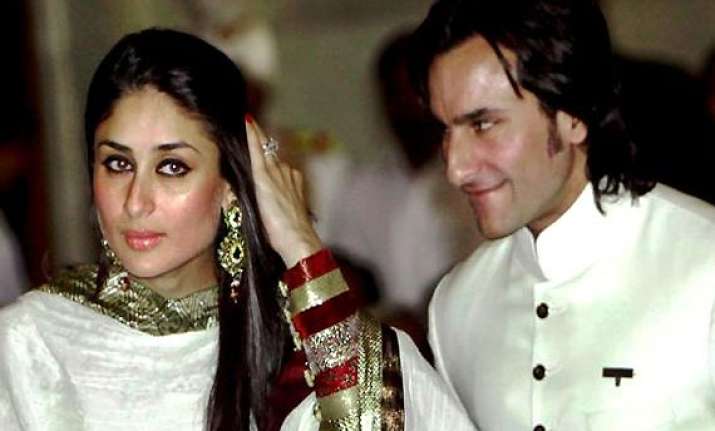 New Delhi: Going by what Saif Ali Khan believes, each man must have a sexy wife as it helps to avoid seeing other women...really Saif?
The actor boasts of being one of the luckiest men on earth to be married to super hot & sexy wife,  Kareena Kapoor.
In the most out-and-out open and bold interview to a leading magazine, Saif confessed that being married to a hot and sexy wife is better than looking at other woman and saying 'She's hot'!
Saif tied the knot with one of Bollywood's sexiest actress, Kareena Kapoor, who also happens to be 10 years younger to him.
On being questioned to how it feels being married to someone so young to him and will he recommend others the same, pat came a reply, "Yeah, I definitely recommend it. It's also nice to be married to someone who's fun, beautiful and non-judgemental. All three things."
"It's not good to be married and then look at another woman and say she's hot. It's better to have a hot and sexy wife. Never have room for regret and never say, 'Oh, I wish I was married to a beautiful girl" he added.
Saif openly talked about his personal life as well and also talked about how at the age of 40 'Sex' is not so important to him.
He said "after 40, when sex stops being the most important thing in your life, you have a chance at building something good. And you don't want to go mess it up because you've taken a long time to build a safe zone. (Laughs) But when you'are 20, 25 or 30…no chance dude"
"At 40, suddenly, it all comes together. That's when you realise no more excuses now. You try and be the best you can be. You start getting interested in other things apart from sex, booze and rock-n-roll," he says.
Guess Saif spilled too many beans and he might next be questioned by none other than his own sexy wife Kareena!