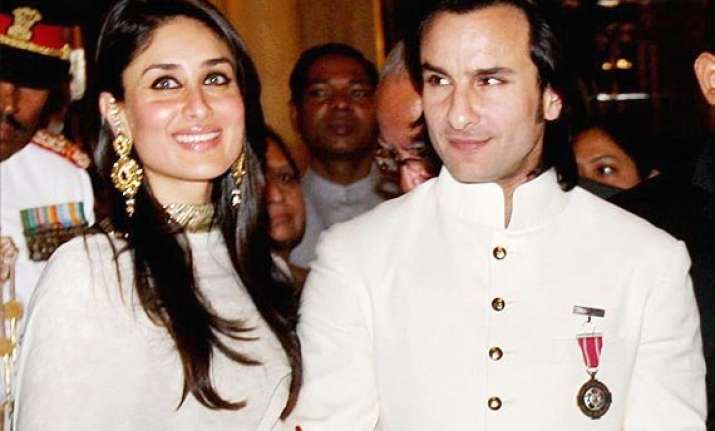 New Delhi: Love Jihad has emerged as one of the most widely debated issues in the recent times.
And while most of the 'actually educated' lot doesn't suffice to the justification of the term, there are a few who has taken a stand and even gone beyond their boundaries to nullify the existence of the issue in a secular country like India.
Thus, when a popular face like Saif Ali Khan speaks out his heart on the issue, people wants to listen and relate to.
Bollywood actor Saif Ali Khan has condemned the proliferation of an issue like #LoveJihad in India which is a celebrated land of various cultures, race, regions and religions since always. Saif Ali Khan Pataudi, as he is formally called is married to Indian actress Kareena Kapoor who is by birth a Hindu (if we come to precisely define) but has adopted Catholic grounds.
Married in the year 2012, both Kareena and Saif are one of the most influential celeb couples in India. And while both the actors hold love in abundance for each other, they do respect each other's beliefs and their areas of spirituality perfectly.
Thus, taking quite an inspiring stance on bather Love Jihad, Saif Ali Khan expresses his ideology here. Have a look!
I am the son of a sportsman, I grew up in England, Bhopal, Pataudi, Delhi and Mumbai, and I am more Indian than any Hindu or Muslim I know because I am both. I wrote this piece not to comment on the masses or the problems of communalism in India and its villages, but because this is an issue that concerns my friends and their families.
It wasn't peacefully accepted by anyone, initially, when my parents wanted to marry. The royals had their issues; the Brahmins theirs. And, of course, extremists on both religious sides issued death threats. But the marriage still happened — the fact that my grandmother also had to fight to marry the not-as-wealthy and therefore not-so-suitable nawab of Pataudi might have helped things along. We grew up on real-life romantic stories about our elders marrying for love and not worrying too much about tradition. And we were brought up to believe that god is one, with many names.
When Kareena and I married, there were similar death threats, with people on the Net saying ridiculous things about "love jihad". We follow whatever religion or spiritual practice we believe in. We talk about them and respect each other's views. I hope our children will do the same.
- By Saif Ali Khan
We truly feel like applauding the man for showing his 'Nawabi' personality through his viewpoint here!