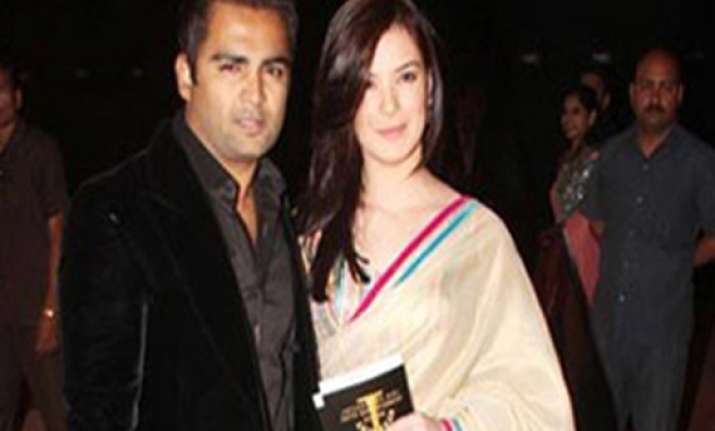 Mumbai, Feb 28  : Actors Sachiin Joshi and Urvashi Sharma have tied the knot recently, says a media report. The couple will have a wedding celebration on March 2.
 
The report said, it was on Valentine's day that Sachiin proposed to Urvashi and she accepted.  The report quoted Urvashi: "I called and asked about his plans on V-Day.He said that a cozy dinner would do.In fact, he even said he was busy and unsure of making it for dinner."

Urvashi says they finally made it to a restaurant for dinner,when out of the blue, in typical filmi style, Sachiin got down on his knees and fished out a huge diamond ring and proposed marriage.

"Imagine my shock! He was pretending the entire time.It was the best day of my life and I will never forget this year's Valentines Day", says Urvashi.

Sachiin adds,  "She thought it would be a usual date.She was zapped at the proposal.It was an emotional moment."

Sachiin and Urvashi first met through common friends at a party.

Says Sachiin,  "We soon began going out. One day,I asked her if she was serious about a relationship with me.It's been over two years since we've been together,so marriage was the obvious next step."

Urvashi says "Sachiin has always made her feel secure.I used to long to be with him.He is sensitive too.That is one quality I really love about him", she says.

Says Sachiin: "It was Urvashis innocent and straightforward nature that swept me off my feet. I like her honesty.
Urvashi is very transparent,very caring and very giving.It is these qualities that make her beautiful in my eyes."