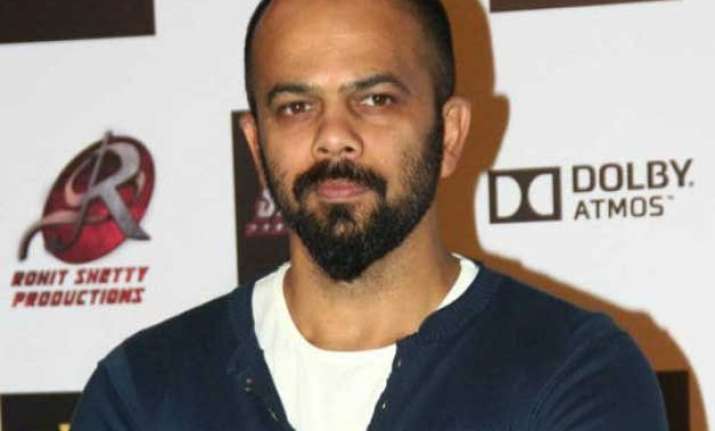 Mumbai: The director of the Singham series and Chennai Express, Rohit Shetty, is under the CBI scanner for allegedly bribing former chief of Central Board of Film Certification (CBFC), Rakesh Kumar.
As per a report, Mumbai police has asked for a formal court case to be registered against the producers of Rohit Shetty's 2014 film – Singham Returns. In the report, it is alleged that they bribed the ex-censor chief to obtain the censor board certificate.
According to a source quoted in the report, a screening of Singham Returns was organized on August 7, 2014 after Kumar allegedly "forced" two of his board members to sign blank forms. These three together were part of the screening committee which was appointed to issue the censor certificate to Singham Returns. It is learnt that Rohit Shetty was also part of the screening.
The two censor board members who were made to sign blank forms forcefully have accused Kumar of pressurizing them to do so.
A CBI officer investigating the case alleged, "These forms are required to be filled by the members, suggesting their opinions on various aspects on the point of censorship, and submitted in a sealed envelope. Instead, Kumar coaxed the two members to sign blank forms."
Kishan Palli, who is an authorised agent for the production house that made Singham Returns, said in a statement that Rohit Shetty offered Rs 2 lakh to get the censor certificate.
Palli has told in his statement to CBI, "Kumar repeatedly told Shetty that since the movie was hurting certain religious sentiments, he was under tremendous pressure from the ministry. He suggested certain cuts in a song which was shot in the backdrop of a famous dargah in Mumbai. He also suggested changes to a few dialogues, but Shetty insisted that all the cuts should not be enforced. Kumar was paid over Rs 2 lakh to get the CC".
A CBI official said, "Shetty was desperate to get the CC as the film was scheduled to be released in UAE on August 14, 2014… The CD of the film with the CC was to be sent by August 9".
"After Kumar received the (bribe) amount, he issued the CC on August 8. Based on this evidence, we sent a report to register a case against the producer and Kumar as there was enough material," the official further added.