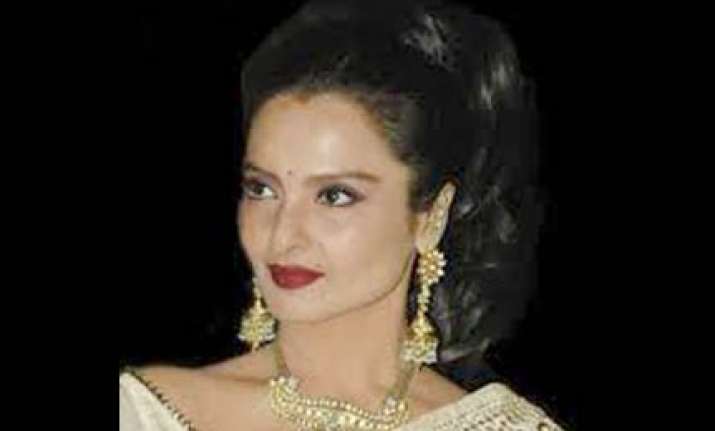 Bollywood is abuzz with rumours that actor Rekha will be doing a TV serial soon. Produced by Harry Baweja, the show is tentatively titled Ganga Ki Deej. Kabir Bedi will be playing a Thakur and if Rekha agrees to do the show, she will be opposite him. The talks with Rekha are still on, says a media report.
Meanwhile, the other actors are being finalised. If Rekha signs on the dotted line, it would be a coup of sorts. Rumours of Rekha doing television have been on for years now.
In fact in an interview early last year Rekha had said that since there was a demand for her to be on television, she was contemplating taking the plunge.
"I've already formulated what I want to do. It's nothing that has been seen on television before. No talk show or game show for me, thanks. It's something entirely unique. But until I decide on the channel and other details, I'd like to keep it under wraps. As you know this world is filled with clones, copycats and wannabes," she had said.