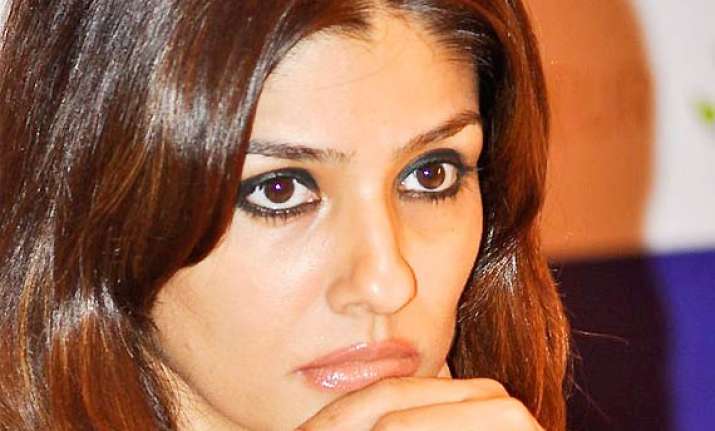 Kaithal,  Bollywood actress Raveena Tandon today campaigned in favour of Congress candidate and sitting MP from the Kurukshetra Lok Sabha seat Naveen Jindal.
Tandon, who attended a road show here, drew a huge crowd as the people wanted to have a glimpse of her. People also welcomed her with garlands and flower petals. She was accompanied by Jindal and his wife Shalu Jindal. 
The road show started from the new bus stand and passed through Pehowa Chowk, Municipal Chowk, Ambedkar Chowk, Paratap Gate, Bhagat Singh Chowk, Ba-Bapu Chhatrawas Road and Kurukshetra road and finally culminated at Vishwakarma Chowk. Traffic movement was affected in the areas during the road show. 
While halting at a few places, she made brief speeches and appealed to the people to vote for Jindal, saying he had worked hard for the uplift of the people of his constituency during his tenure as MP.