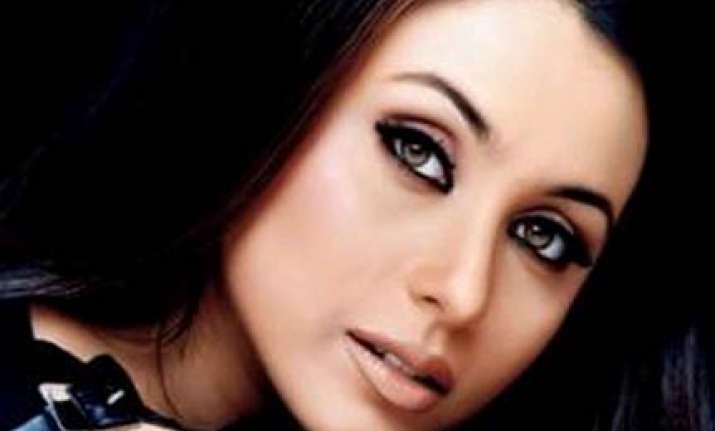 Bollywood star Rani Mukherjee is in Australia, promoting Indian cinema and encouraging peace, friendship and harmony between Aussies and Indian emigrants down under, says a media report.Accompanied by director Rajkumar Hirani during the inauguration of Indian Film Festival in Australia, Rani said the event was aimed at promoting Indian cinema.  
"We are coming here to promote our movies culturally...We are here for the larger number of Australians who love our cinema. We are (here) for the Indians and the Asian communities who watch our movies, so we are here for a greater cause," she is quoted to have said at the inauguration.  
The festival takes a good number of Indian cinematic masterpieces to Melbourne, Sydney, Perth and later on to New Zealand. The event acquires a special significance in the wake of a spate of attacks on Indians in Australia, some of which have been racially motivated. "Just a few people who believe in hatred... we can't kowtow to them," Rani said.Hirani added that it would be wrong to generalize the whole country as racist because of the actions of a few.