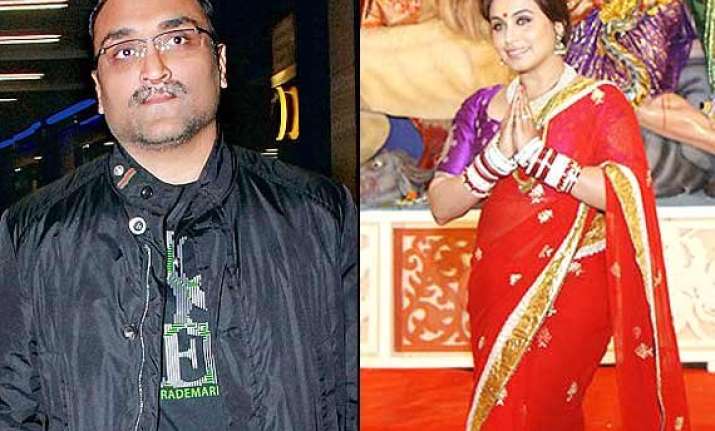 New Delhi: Rani Mukerji seems cherishing her newly-bride days and that's why the actress has prepared herself to relish her first Durga Puja after marriage.
The newly-wed Mr and Mrs Aditya Chopra have formally contributed at the North Bombay Sarbijanin Durga Puja. And while there is no doubt  how much Rani feels dedicated for Durga Puja every year, the 'Mardaani' star has even planned the menu of the community lunch to be organised at the pandal.
However, if the latest buzz is to be believed, both Rani and Aditya are making most of these holidays and are off to spend some quality time in Europe together. Keeping it as a yet another secret, the duo has silently moved to their love destination.
And since neither Rani nor the YRF honcho wants any loop hole in the preparations of the lunch organised by them, Rani's brother Raja has been asked to take charge of the task.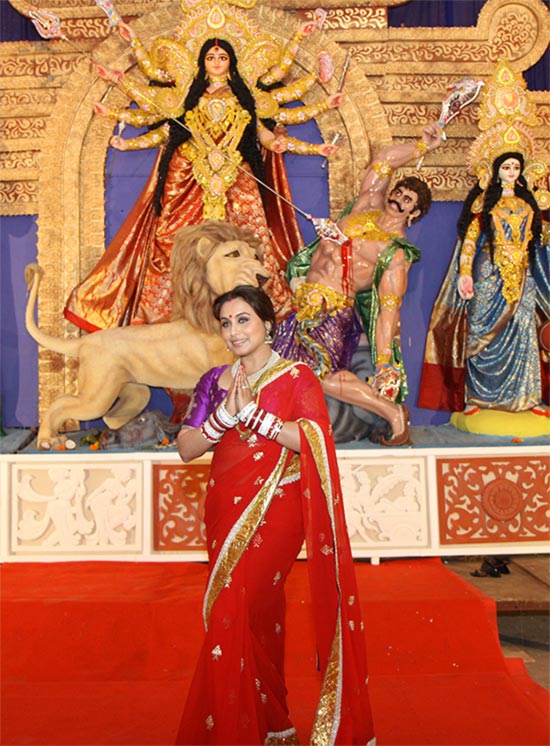 A source close to Rani's family was even spotted saying that though they are happy for Rani and Adi enjoying their vacation, they are surely missing them too!
We wish the auspicious festival brings a lot of mirth for the newly-wed!