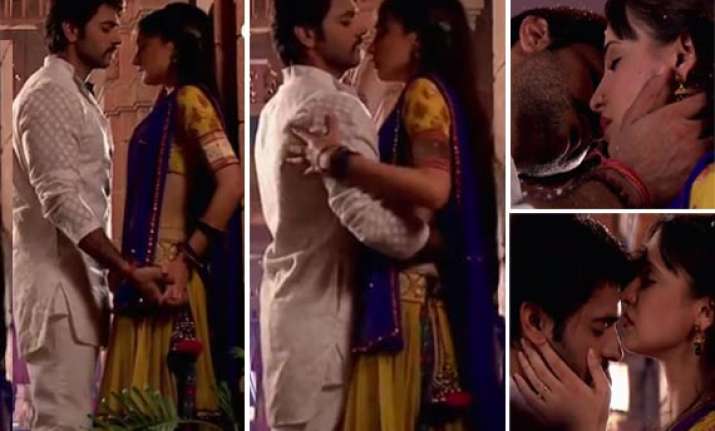 New Delhi: Rangrasiya which airs on Colors witnessed Rudra and Paro getting along and sharing some intimate moments. Rudra who is always ready to lose his temper tried to show his soft side to his wife with ease.
The Friday's show had Paro planting a peck on Rudra's cheek for the first time ever while she gives him a cup of tea.
But sooner she gets irritated by Rudra's anguish side and asks him about his likes and dislikes. Later Rudra recalls Paro sharing her desperation with Maithali to have a 'mangalsutra'. There follows a plan by Rudra as he decorates the hall with diyas and flowers.
Paro refuses to come down to the hall so left with no option Rudra drags her to the place. Paro is mesmerized watching the efforts her husband has put to make beautiful scenery out of the place.