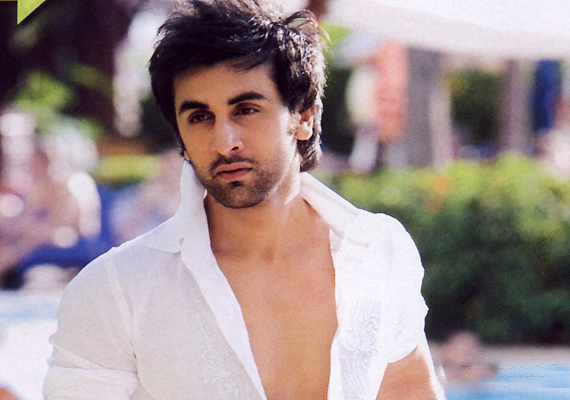 Mumbai, Mar 15: Director Anurag Kashyap has opted for Ranbir Kapoor for the much-awaited film, 'Bombay Velvet' as he 'fits the role and liked the role'.

The movie is based on 'Mumbai Fables', a semi-fictional study of Bombay in the sixties by eminent historian and Professor of History at Princeton University, Gyan Prakash.

"He fits the role, he liked the role. With him I can rest easy with the kind of money involved in it. I liked his performance in most of his films till date. It was not due to his performance in 'Rockstar' that I cast him. I liked him in 'Rocket Singh'. I must say his performance in 'Rockstar' was icing on the cake in his acting career," Anurag told reporters, on the sidelines of FICCI Frames event here today.

"It does not depend on me to cast him, it is important for an actor also to like and feel to do the film. As far as commercial success of this film is concerned, it will come if I make a good film," he said.

Before Ranbir was finalised for 'Bombay Velvet', rumour mills were abuzz with reports that Aamir Khan and Shahrukh Khan would act in the film.

"We have not made any announcements formally regarding Aamir and Shahrukh, all I know is that we have taken Ranbir," Anurag said.

To get into the skin of his character, Ranbir would read the book to get into the mood of the era. "Any good actor will say what is the source material and he did ask him about the same. So I am sure he would read the book. He liked the script and hence he agreed to do the film," Anurag said.

The filmmaker refused to divulge any details about the film or its genre or Ranbir's character.

Even as far as leading lady is concerned, it was reported that Ranbir would be paired opposite Anushka Sharma of 'Band Baaja Baarat' fame. But Anurag said that he has not yet decided on the actress.

The film would on floors by the end of this year.