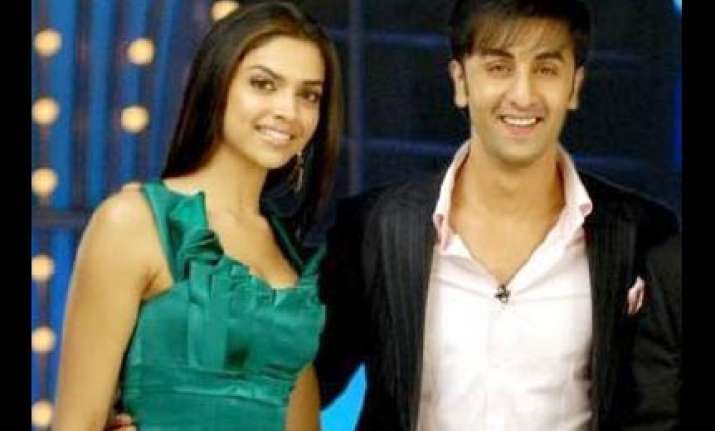 Actor Ranbir Kapoor jumped to ex flame Deepika Padukone's rescue at a press conference held in Mumbai on Thursday when he was asked about rumours of a link up between the actress and liquor baron Vijay Mallya's son Siddharth.
"Deepika is a good girl who belongs to a respected family.  She has always been forthright about herself so please don't link her to some guy or the other every now and then," he said.
Deepika and Siddharth were first spotted together at the Kingfisher calendar launch and have been inseparable at the Royal Challengers matches.Siddharth has even said that she is his lucky charm.Since her break-up with Ranbir, Deepika has been linked with filmmaker and actor Farhan Akhtar and actor Shahid Kapoor.
Earlier, she has hinted at amicable relations with Ranbir. "We are just waiting for a good script." About her link ups, she has said, "I don't give importance to these rumours at all."