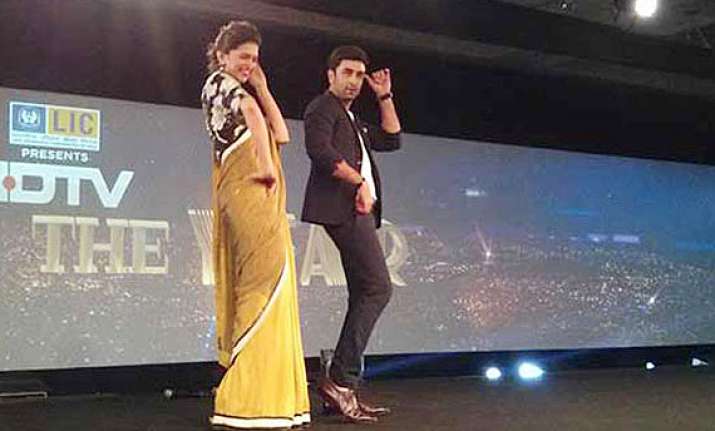 Even tough they are exes, they still rule the silver screen with their sizzling chemistry.
Yes we are talking about
Deepika Padukone
and
Ranbir Kapoor
. The once popular lovebirds of Bollywood are never nervous or uncomfortable in each other's presence at any public event.
In fact, they groove to their popular number 'Badtameez Dil' at NDTV Indian of the Year Awards ceremony. The actors were here to collect their respective awards.
While Deepika was honoured with entertainer of the year, Ranbir was awarded for being a Bollywood youth icon.
He was with
Aamir Khan
,
Kangana Ranaut
, Soundarya R. Ashwin and Deepika on stage, but as the song played, only Deepika was left alone.
Ranbir who was on stage with Deepika ran down to drag journalist Prannoy Roy, who ran back to his seat but Ranbir and Deepika displayed their crackling chemistry.
Even after their breakup, they have maintained a good friendship and will soon share the screen in a new project.