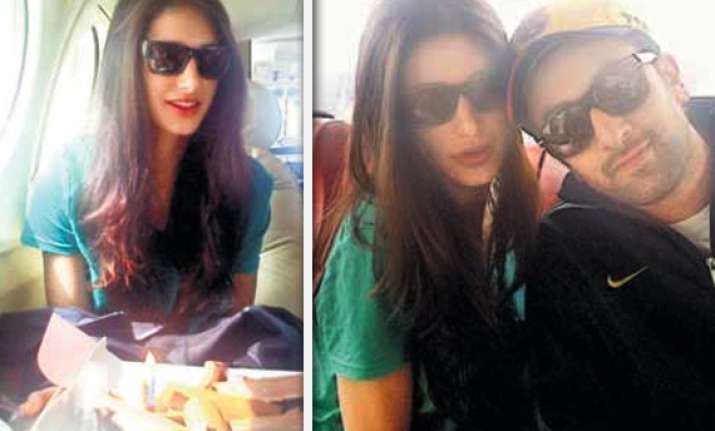 Mumbai, Oct 21: Bollywood matinee idol Ranbir Kapoor on Thursday celebrated his friend Nargis Fakhri's birthday 20,000 feet above the ground.

The duo was enroute to Nagpur and Nargis was taken aback when the private aircraft was turned into a party hall.

RK had made an elaborate plan to celebrate the occasion 20,000 feet up in the air.

Says a source, "Everyone knew it was her birthday and at Mumbai airport she was wished but she had no inkling of the mid-air drama."

Ranbir had ordered her favourite chocolate cake along with the goodies that were carted on board without her knowledge.

An unsuspecting Nargis was sitting on her seat when suddenly one of her staff took her outside the cabin on some pretext. When she came back to the sitting area, the entire team yelled, "Surprise!"

Apart from Ranbir, singer Mohit Chauhan and producer Hiren Gandhi were among the passengers who all sang 'Happy Birthday'.

Says Nargis, "I was overwhelmed and emotional while cutting the cake! It was great of Ranbir."