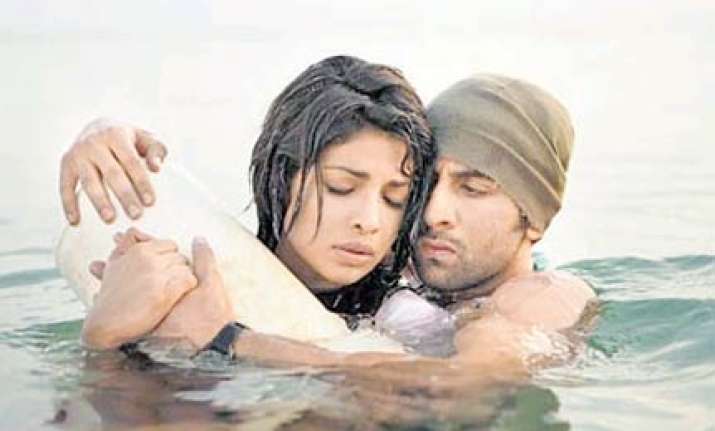 The Mumbai newspaper Mid Day has published pictures of Ranbir Kapoor with Priyanka Chopra in  producer Sajid Nadiadwala's love story Anjaana Anjaani.
The film brings together Ranbir Kapoor and Priyanka Chopra for the first time. Directed by Siddharth Anand, the first promo of the film releases on August 6.
Priyanka is playing a character based in San Francisco, while Ranbir is essaying the role of a New York City boy. They meet in NYC and travel across cities.
The film has been shot entirely in the US, across many cities including New York, Los Angeles, Las Vegas, and San Francisco.
Says Sajid, "Apart from Priyanka and Ranbir being a fresh combination, it's the first pure, young, cool love story from my banner, Nadiadwala Grandsons and Siddharth is the right director for the job. He is very focused and works 18 hours only on the film."
Siddharth adds, "The thought behind Anjaana Anjaani is that all great love stories start out as people meeting as strangers before they fall in love with each other.
The story has been written by Siddharth's wife Mamta. He says, "Novelist Advaita Kala has written the screenplay. AA is more than just a love story. The two strangers -- Ranbir and Priyanka -- represent every emotion in us. It's a story of us. The beginning spurs the entire film."