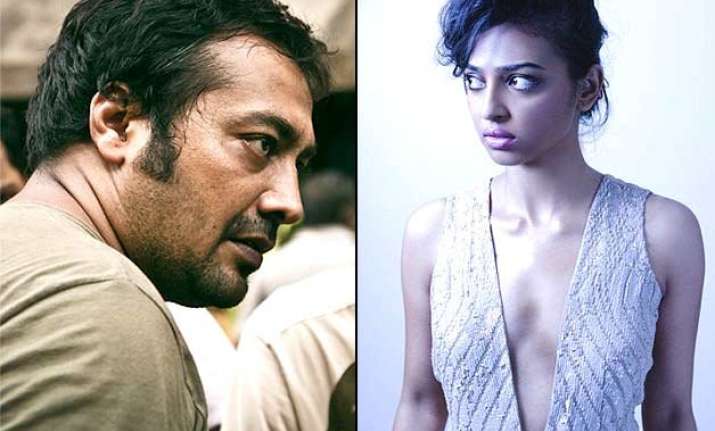 Radhika Apte's nude leaked video is being probed by WhatsApp and Facebook
New Delhi:
Radhika Apte's leaked MMS row has triggered filmmaker Anurag Kashyap to come forward and speak about the issue.
The 14-sec partial nude video featuring Radhika belongs to the film maker's 20 minutes short clip. Anurag is acclaimed for making films to be sent to international film festivals and the particular clip has been leaked from one such film itself.
As the talented man was approached by a leading daily, Anurag stated that it is very unfortunate. According to the man himself, the film is made to be delivered in the international market only.
Kashyap has also filed a police complaint in Mumbai seeking help from the cyber crime cell to take necessary action in the issue. Both WhatsApp and Facebook have also been notified to check and contribute into the matter.
Deeming himself responsible for the entire issue, Anurag has also stated that the brave actress Radhika Apte is feeling victimized.
"Radhika Apte herself was so proud of it. But when you put out a video like this without context, people start making jokes on it. You try to take a step forward as a filmmaker, they take you five steps back. And she feels victimised and I feel responsible," said the director.
The man even opened up on how he kept Radhika's security and efforts under utmost comfort. "It was not easy to find an actor who is brave enough to participate in it. The entire shooting crew was women as we knew that we were making something as sensitive as this. And there were girls at every stage of the post-production. At every stage of the post-production, that part was either sent blank or pixelated before being sent. So, nobody even knew who is a part of the film," concluded Anurag Kashyap.
This frontal nude video definitely marks a great deal in Indian cinema. May be, for the sole reason that Indian audience is still not mature to accept a sexual content in a 'non-sexual' way, the way Anurag has tried to capture it in the film.