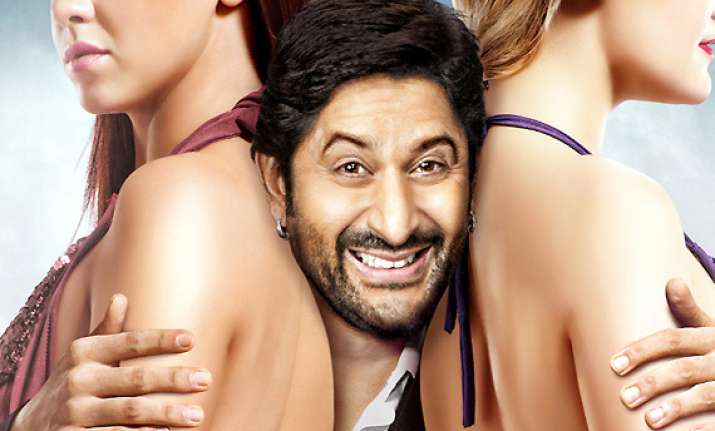 Cast: Arshad Warsi, Riya Sen, Raj Babbar, Paresh Rawail, Sushmita Mukherjee, Tinu Anand, Himani Shivpuri, Anuradha Patel, Rakesh Bedi, Shakti Kapoor, Akash Chopra and Tahira Kochar;
Director:
Amrit Sagar Chopra;
Rating:
***
Mira Nair's "Monsoon Wedding" proved it once for all. Only Greek weddings need not be big and fat, Punjabi Indian weddings don't lag far behind either.
Bollywood has over the years developed a peculiar partiality towards romantic-comedies set during wedding celebrations. Aditya Chopra's "Dilwale Dulhania Le Jayenge" did it too. And got away with it with spectacular success.
Director Amrit Sagar Chopra, who has to his credit that very fine war epic "1971", returns to direction after six years. He certainly has not lost his spark as a storyteller, who can frame his characters in postures of flattering self-revelation even when caught with their pants down.